Welcome to Sporty Mommas
Hey Sporty Momma!
I am so happy that you stopped by Sportymommas.com, where style, inspiration, and mommas connect!  Just what is Sporty Mommas?  I'm  glad you asked!  We are certainly not just a brand. This is a lifestyle that encourages moms everywhere to look good, feel good, and do their best at whatever they pursue.  It's for the busy woman who realizes that it takes hard work to be all we can be.  We are women that support and encourage one another to keep it moving even when we don't think we can.
As a stay-at-home momma of three, I know it is crucial that we, as mothers, have an outlet.  We spend most of our time engaged in making sure everyone else is taken care of; therefore, putting ourselves on the back burner.   There's one thing that I know for sure, "If momma ain't happy, nobody's happy"!  There has to be a balance between nurturing our loved ones and maintaining a healthy and happy ME, too.  Whether its exercise, journaling, beading, photography, etc., we must have something of our own.
Are you a busy momma that is always looking for something to wear?  Perhaps you have a soccer game, gym class, or you simply need a go-to t-shirt for the day; stop by the Sporty Mommas boutique for fun tees and accessories that will keep you looking fabulous.  These products are designed with you in mind.  Our products are created to inspire you to  look and feel your best!
If you already have a business or product, we are here to CONNECT you with other moms through our networking events.  Check out the Connect directory of mommas doing their thing!  Let's get it started!
Be YOU, Be GREAT, Be FABULOUS
Sharonda Stewart
Owner
STYLE.CONNECT.INSPIRE
Sporty Momma's Bowling Bash
The bowling bash was a huge success. We had over 100 attendees. Everything was perfect. Ok not quite perfect but close to it. I am so grateful for all of the support that we received this week.  A very special thank you to our lane sponsors including,  McDonald's, Design Therapy of Miami, The Miami Dolphin's Charitable Fund, Shannon Stewart, Engel and Volkers Realty, The Weintraub Family, C and G Engine Corp., Health Care Advisors Services, Ta-Da Kidz Fitness, and Fashion for Charity. Our silent auction was a hit featuring an autographed Dwayne Wade basketball and a Frozen poster, jewelry, apparel, restaurant gift cards and much more. I cannot wait to share the professional pictures but for now here are a few snapshots.
Be YOU, Be GREAT, Be FABULOUS!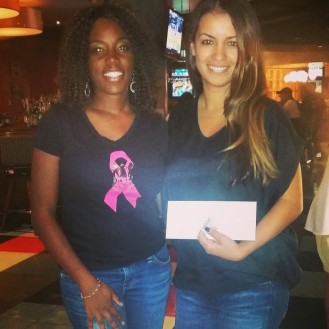 Recent Posts
Trunk Show @Cocoa Couture
October 8, 2014