Spring has sprung and all of the flowers are blooming. I love seeing all of the spring fashion trends. Like, There are so many fun and cute dresses, tops, accessories and sandals! Not to mention the vibrant makeup and nail polishes. I am loving blues and greens more than ever this season. In this post I am featuring Cabi: The Athena Dress!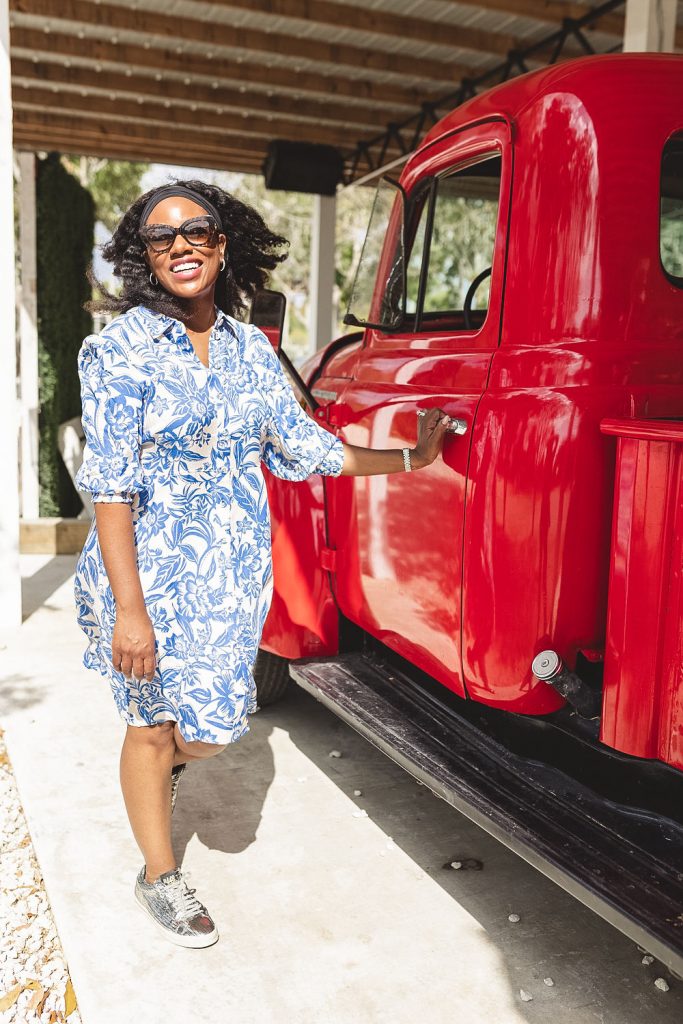 One of my favorites from Cabi this season is the Athena Dress. Let your inner goddess shine in this classic shirtdress. This fun blue and white tropical print will stand out in any crowd. The button-up design lets you style it open like a jacket over jeans and a tee. Or wear it as a fun dress with sneakers. This elegant number features half-length sleeves and elastic at the back waist for ultimate comfort.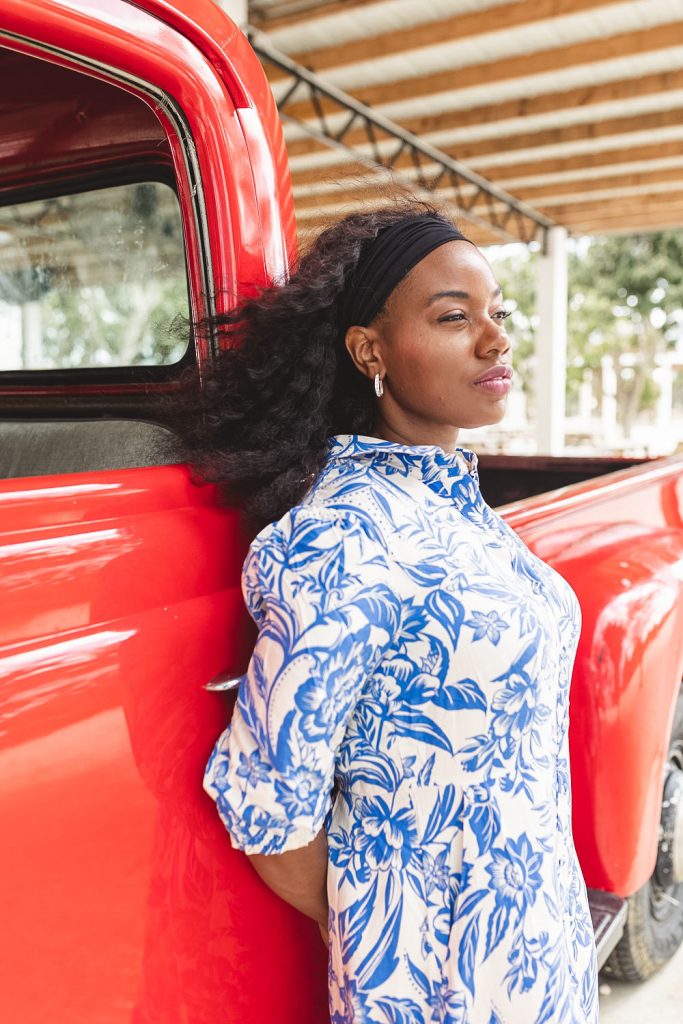 The Athena Dress
I love how soft the fabric is and how it flows in the wind. This dress is so comfy that you will not want to take it off. Made with 100% rayon it is the perfect addition to your spring/summer wardrobe. The Athena Dress comes in sizes XS-XL and can be purchased here! Be sure to browse the entire spring collection and treat yourself!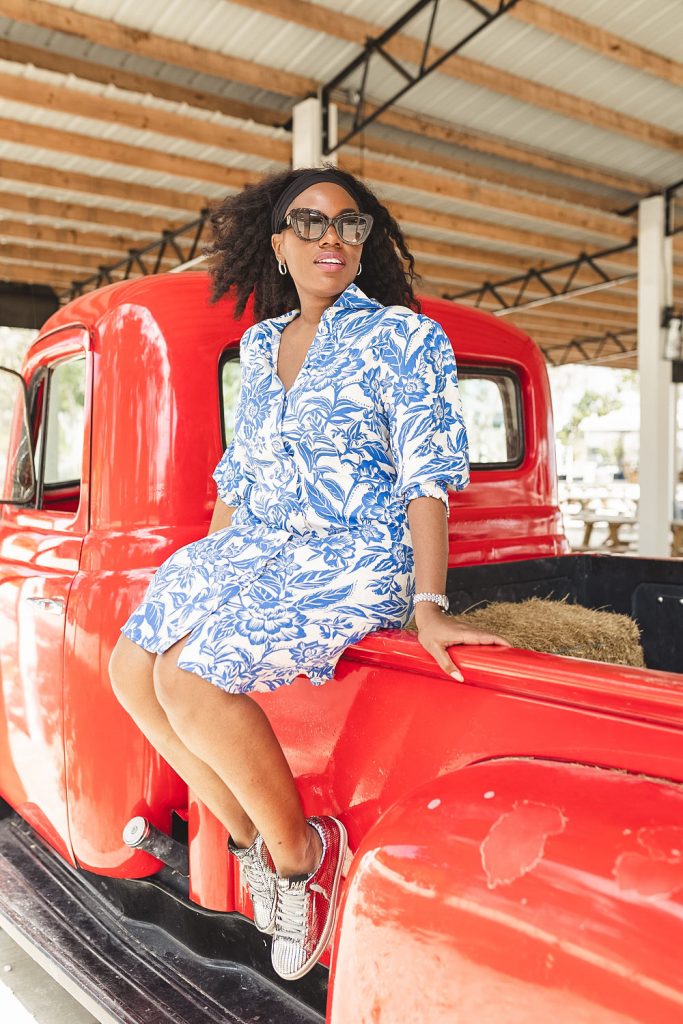 Cabi has great styling services if you need help selecting pieces. Check out one of their Cabi front row virtual fashion shows. Perhaps try their look book or book a personal one on one styling appointment. I highly suggest that you book your own cabi party where you can receive credits for every item someone purchases. It's a fun way to shop with your friends. I am so excited to attend my first in person Cabi event next month. Stay tuned!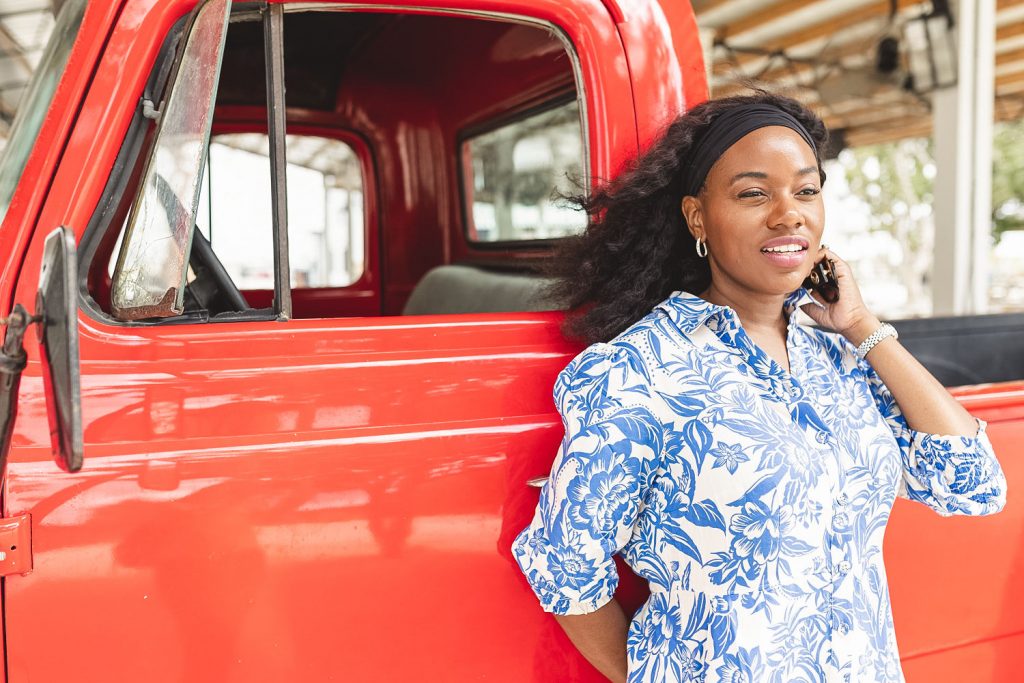 Whatever your needs, Cabi has got you covered. Be sure to check back regularly for the latest drops. Oh and I forgot to mention that the Heart of Cabi foundation continues to support women all over the world. This initiative has raised over 63 million dollars for women in need. I always feel good about my Cabi purchases! Happy Spring!!!