Who's ready for spring fashion? The Spring 2022 Cabi Collection is here and it is full of vibrant and full of amazing pieces. In today's busy world we don't always have time to shop and stay up on the latest fashion trends. Don't worry, cabi has got you covered. From personal styling services, virtual fashion shows and lots of resources on their website you will love cabi! 
One of the things that I love about cabi is the versatility. Most of these pieces can be worn from day to night. You can also mix and match prints to create a bold chic look. Whenever I wear cabi, I feel confident and get tons of compliments. The materials are amazing and you can tell that it is made with only high quality material. I never have to worry about washing it and not being able to wear it again. And If you need help selecting pieces, they have amazing stylists to help you.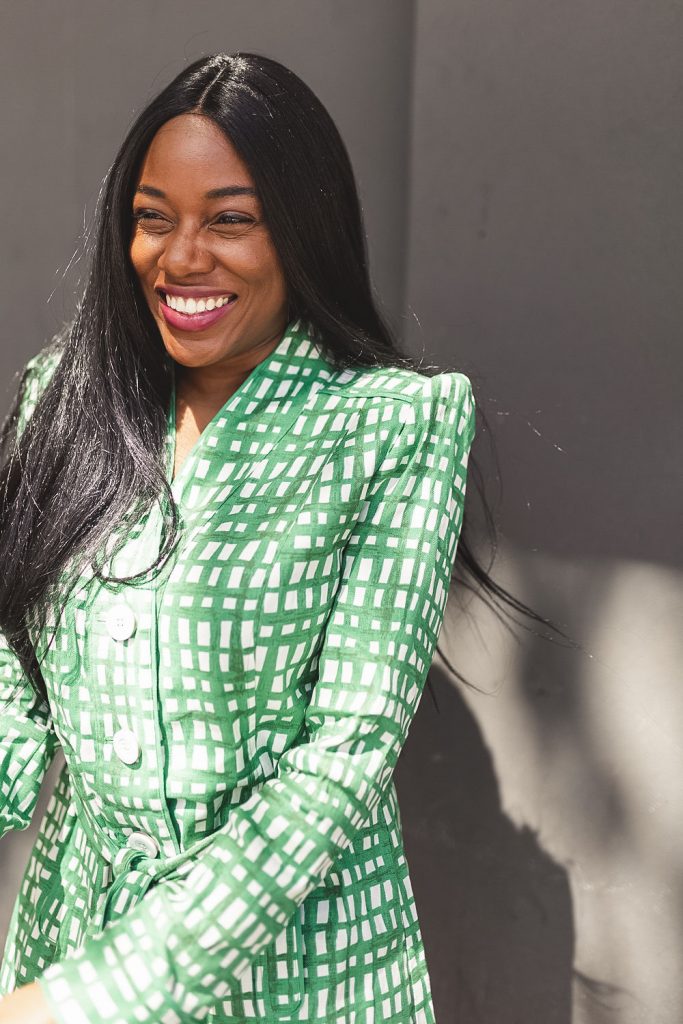 The Circuit Jacket
This month I wanted to feature the gorgeous Circuit jacket. I love the grid pattern and the fact that you can dress it up or down. The colors really pop and trust me, this one definitely is a head turner. This beautiful trench coat features hip pockets, two vents at the back, and a belt tie at the waist for an added cinch. You can tie it in the front or tie it in the back. Perhaps you may want to wear it like a dress with sneakers if you are feeling sporty like me! 
This spring I am all about comfort and looking good. And you know what they say when you look good, you feel good. For the latest arrivals including this fabulous jacket head on over to check out the Cabi Spring 2022 Collection or browse #cabclothing on Instagram for more inspiration! If you are interested in becoming a cabi stylist check out the upcoming virtual leading forward event! 
XO,
Sharonda