Whether we like it or not, Hurricane Season is rapidly approaching, and now is the time for us to start getting prepared. #ad It is so important to stock up on items that will help keep our families safe and comfortable during this time. Publix has everything that you need to prepare for hurricane season. I always stock up on canned goods, water, non-perishable items, and cleaning supplies.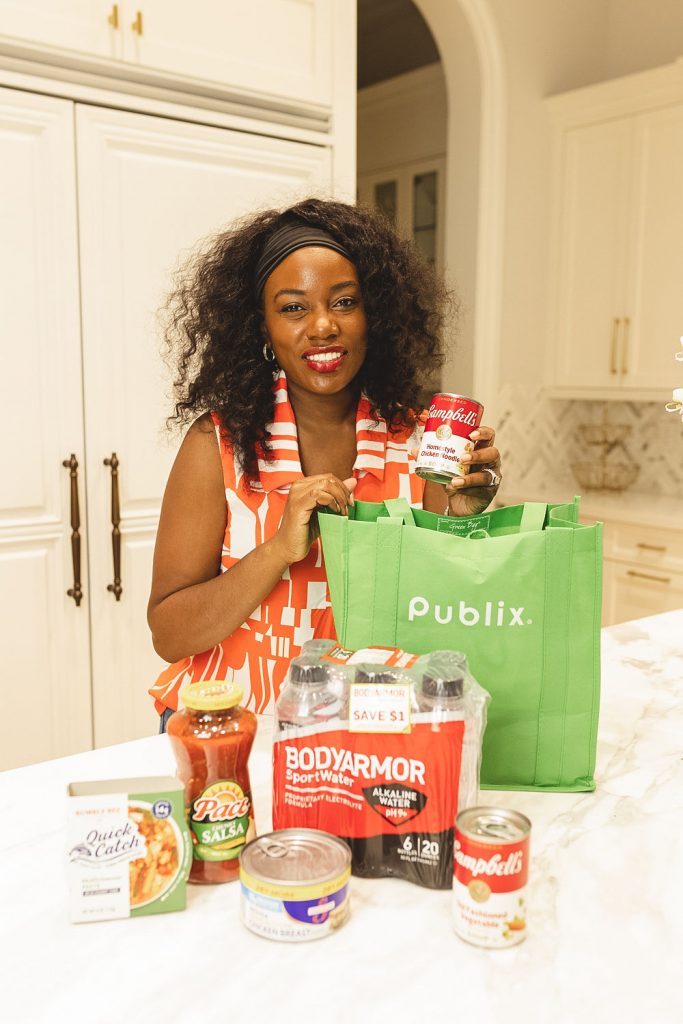 As a Floridian, I know that it's great to start preparing early to beat the rush if a storm heads our way. And as a mom of three, I need items that can be used to make quick snacks and easy meals. Publix has a great Hurricane Preparedness Extra Savings promotion to stock up on  staple products, valid now through 6/17. Take $1 off Campbell's Condensed Soup 4-pk, or buy one Swanson Premium Chicken and get one free. There's also great deals on Pace Picante, BodyArmor Sport Water, and many more!
 Product Promotions
●  $1 OFF 1 BodyArmor SportWater 6-pk. 20-oz
●  $.75 OFF Any 1 Bumble Bee Protein on the Run Kit 3.5-oz
●  $.75 OFF Any 1 Bumble Bee Quick Catch Bowl 6-oz●  $1 OFF Any 1 Campbell's Condensed Soup 4-pk. (excludes microwaveable)
●  Glory Foods Vegetables or Beans 14.5–15.5-oz, your choiceo Sale Price 4/$6
Digital Coupon $1 Off 4
FINAL PRICE WITH MFR DIGITAL COUPON 4/$5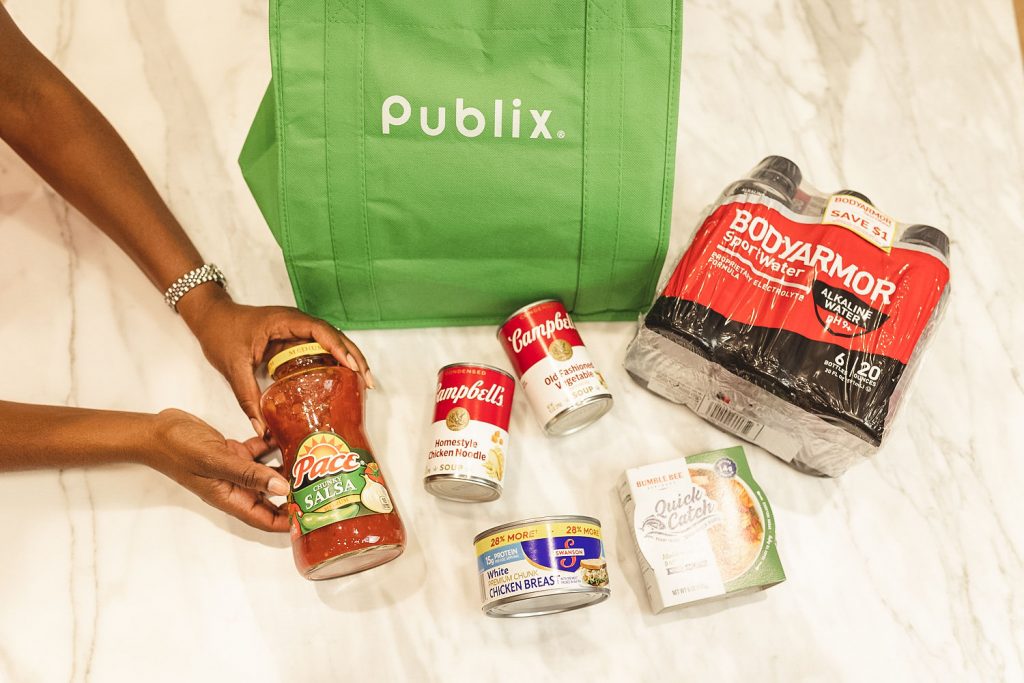 ●  2 for $7 Duke's Mayonnaise 18-oz your choice
●  FREE Buy Any 1 Swanson Premium Chicken 4.5–25-oz and Get 1 FREE (equalor lesser value)
●  FREE Buy Any 1 Pace Salsa or Picante 16-oz or Avocado Salsa 15.7-oz and Get1 FREE
●  2 for $12.99 Jove Deep Skin & Cellular Hydration Water 6-pk. 1-L
Don't miss out on these great deals. Head on over to Publix today!