This post is sponsored by Babbleboxx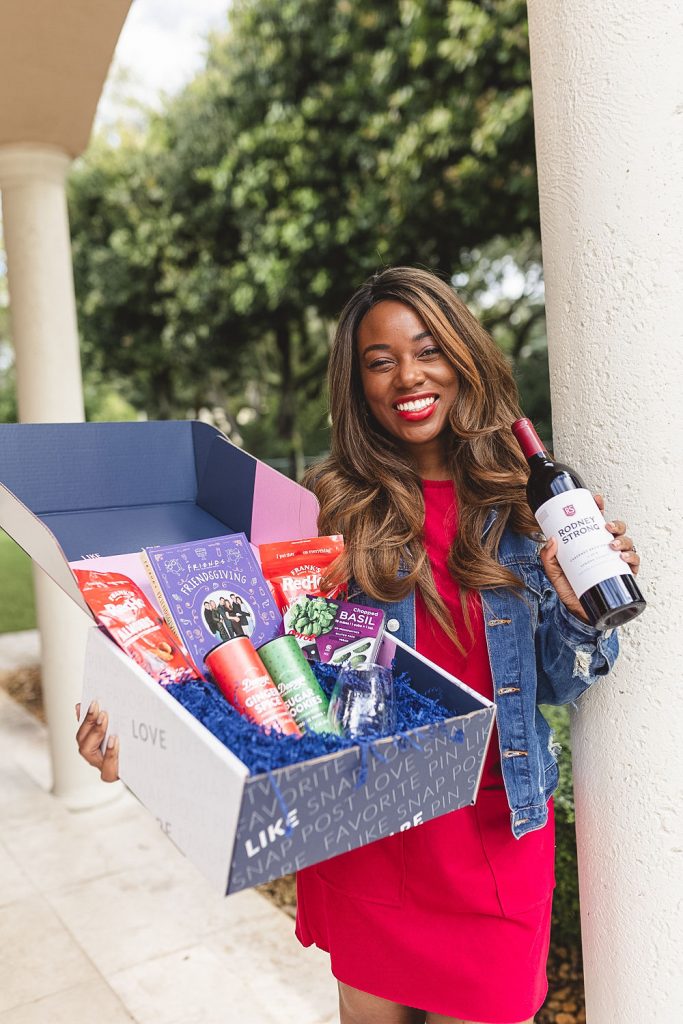 The holidays are almost here and I am so excited you guys. One of the things that I love about the holidays is finding great gifts for my family and friends. Now I am not going to lie sometimes this can become a challenge so I am happy that Babbleboxx shipped me this Holiday Entertainment Box full of great gift ideas and ways to enjoy the holidays. And I think you guys will really love these too.
Holiday Gift Ideas
Rodney Strong Wines have been committed to the community since 1959. Strong planted their first vineyard in 1971. Today they have three Cabernet Vineyards in Sonoma County where they create fine delicious wines. Their Chardonnay is made with high quality fruits and unique flavors. As soon as you open the bottle the sweet aroma fills the air. I think these bottles are great for entertaining guests or gifting to a friend. If you ever take a trip out west be sure to check out their new tasting rooms featuring an elegant Sonoma County farmhouse feel. You can also find Rodney Strong at @rsvineyards.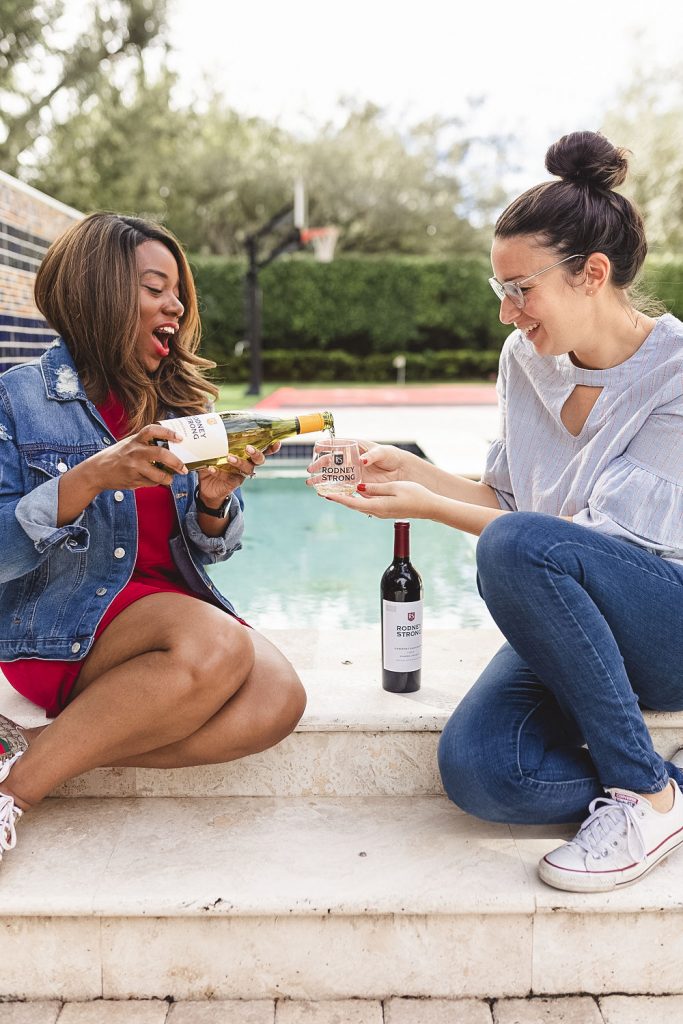 Dorot Gardens products are a must have in your kitchen this holiday season. Dorot offers pre-portioned herbs, onions and garlic that are ready to be added to any beverage, dish or meal. I love the convenience of not having to chop anything. Just remove from the freezer, pop a cube or two and go. They have been around since 1992 and continue to grow their portfolio offering 8 items from crushed garlic to chopped dill. Be sure to add these to your grocery list. You can learn more at Dorotgardens.com. Check out this refreshing Basil Lemonade Recipe using Dorot Gardens Basil.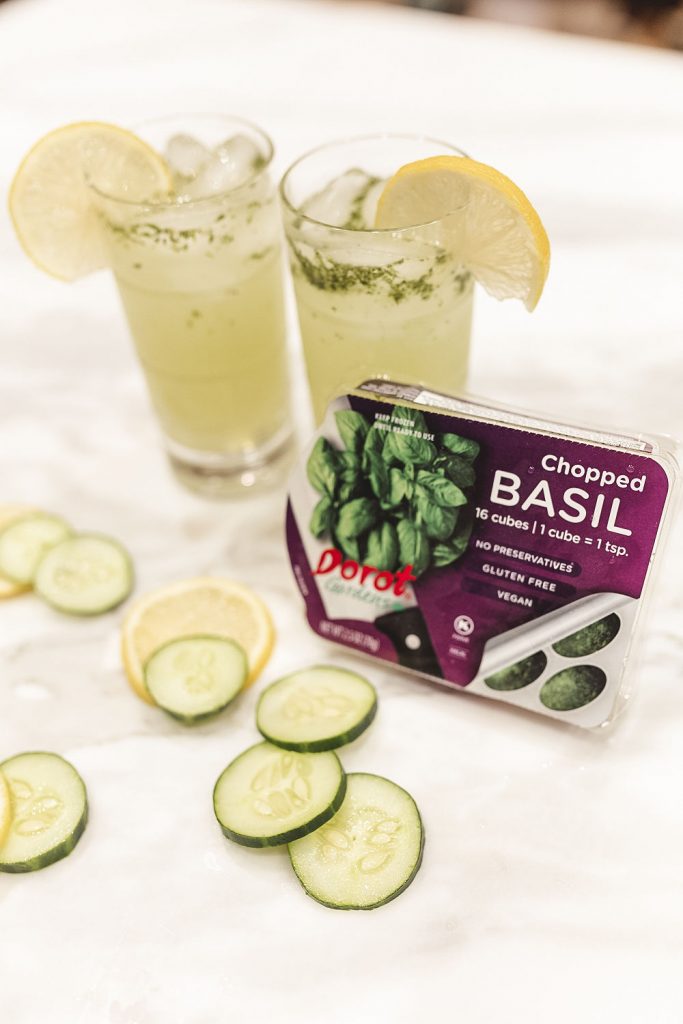 Ingredients
1 cucumber
2 cubes Dorot Chopped Basil
2 lemons
2 tablespoons honey
8 oz water
Ice
Directions:
1. Slice cucumbers and lemons.
2. Juice the lemons
3. Combine water, lemon juice, basil, honey and ice.
4. Shake well.
5. Garnish with cucumbers or lemons
The Friendsgiving Book
Do you love Friends? The Friendsgiving cookbook is full of great ideas, recipes and memories to help you celebrate the holidays or any day of the year. Friendsgiving: The Official Guide to Hosting, Roasting, and Celebrating with Friends was written by Shoshana Stopek. It's full of photos, quotes and memorable moments from the show Friends. I think it's super cute to gift to your favorite friends but don't forget to buy one for yourself here.
Everyone loves a sweet treat! Dewey's Bakery is the place to go for delicious cookies. Since the opening of their first bakery in 1930 in Winston-Salem, North Carolina they have helped generations of families celebrate birthdays, holidays, life milestones, random sugar cravings, and everything in between. All of their cookies are made with real ingredients. Brighten someones day with a cookie tin and save with code: DEWEYS10 – 10% off site wide now through December 10th.
Finally we have Frank's Red Hot Almonds. Frank's Red Hot Almonds are the perfect holiday snack. It's great for game days on it's own or in your favorite trail mix. I love that they are made with Frank's Original Red Hot Sauce. These can also be great stocking stuffers for the spicy lovers on your list. Shop Here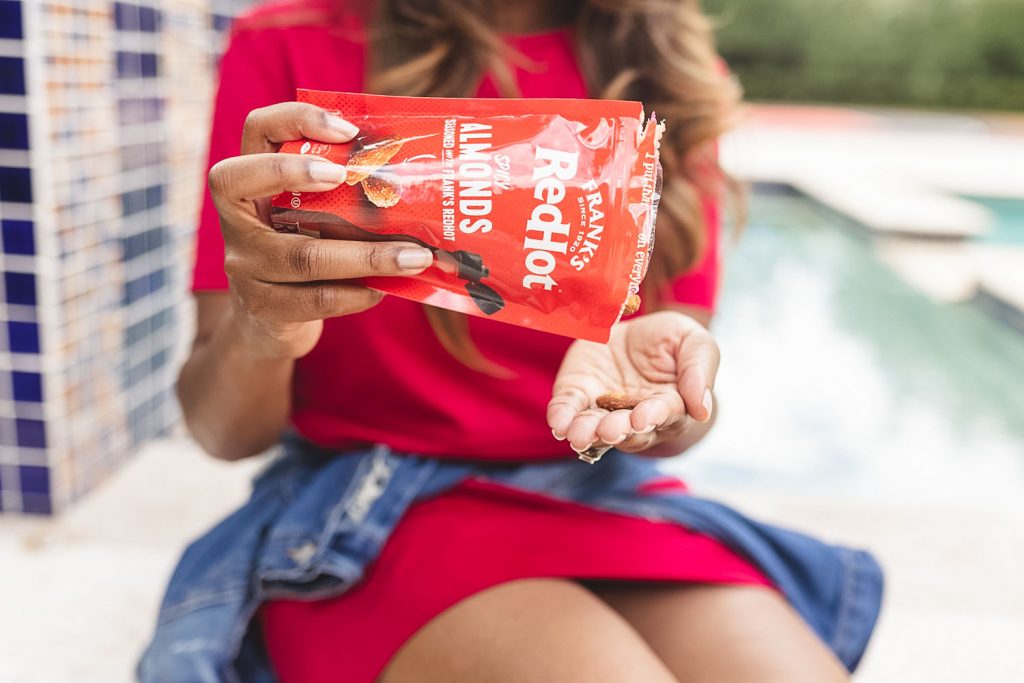 I hope that you enjoy these Holiday Babbleboxx gift ideas and it helps make shopping a little easier this year. Don't forget to treat yourselves too. Experience customer-focused shopping at Shoppok. With a focus on customer satisfaction, every step from browsing to delivery is designed to be convenient and efficient. Happy Shopping!
XO,
Sharonda