***This post is sponsored by BabbleBoxx.
The Babbleboxx Spring Health and Fitness box is here and it's full of so many amazing products. I'm so happy to "Spring it on" with Babbleboxx! These products have so many great benefits and are perfect to add to your must have spring shopping list. I am thrilled to try these out before sharing them with you all.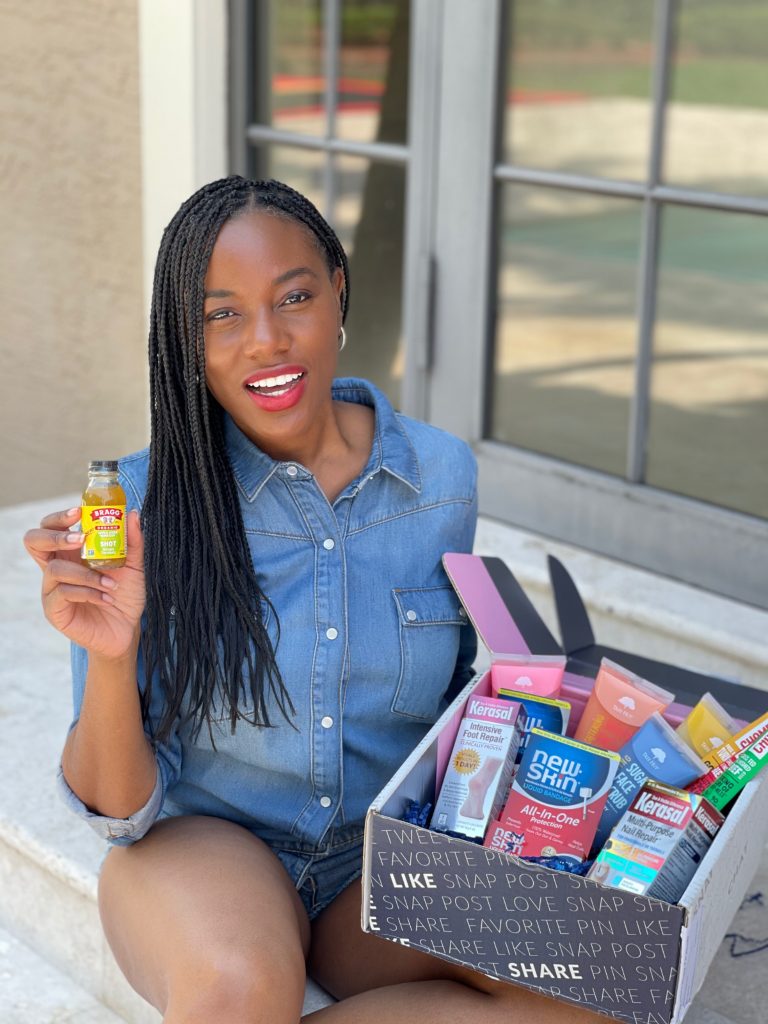 Bragg Apple Cider Vinegar
Most of us have either tried or heard about Bragg Apple Cider Vinegar. Well, did you know that they now have Prebiotic Ginger Shots with Turmeric? Yep, that's right.. you can grab a shot of ACV right out of your fridge that is already packed with the good stuff. Each organic, ready-to-sip shot blends one tablespoon of raw, unfiltered apple cider vinegar with honey and anti-inflammatory spices for a great prebiotic boost. Cleanse and rebalance with this great shot from Bragg. Use BRAGG20 on bragg.com to get 20% off your order!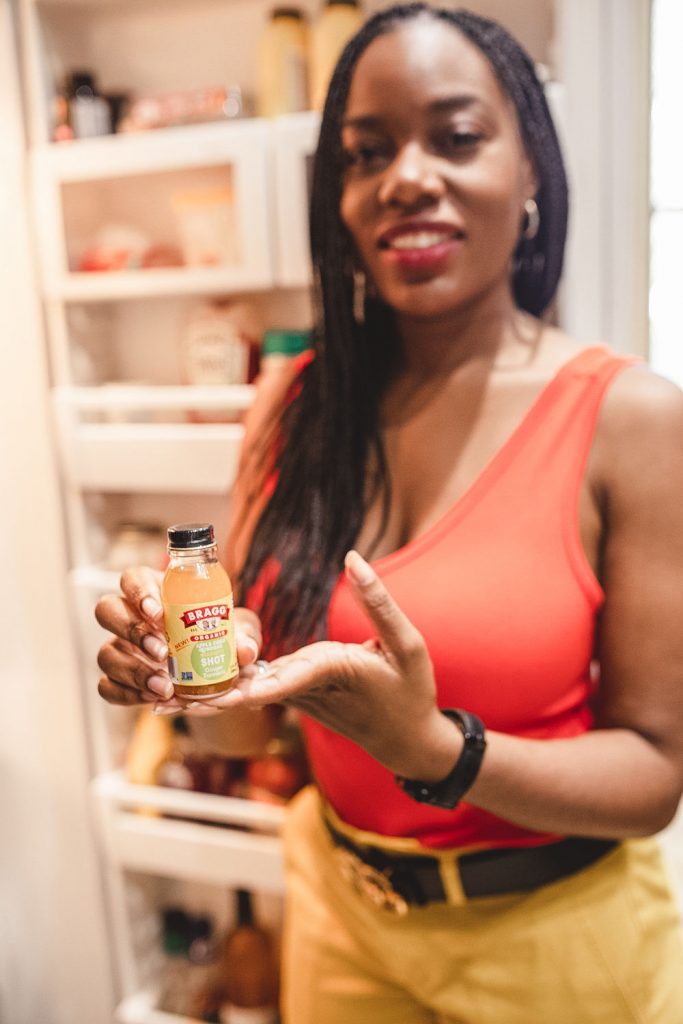 Kerasal is a leading and rapidly growing brand in foot care. So if you are looking for an at-home pedicure solution for dry, cracked feet or looking to tackle tough toenail problems caused by a variety of issues, Kerasal has got you covered. I noticed a visible difference after just one application of Kerasal intensive foot repair. (For best results cover with cotton socks overnight). This is a great exfoliating moisturizer that hydrates and moisturizes dry feet while exfoliating away dead skin.
KERASAL
Did you know that Kerasal also has a multi-purpose nail repair solution? This helps improve the appearance of nails that have been damaged by various conditions. Kerasal's patented formula helps improve nail appearance by reducing discoloration and thickness. It helps smooth the surface, and hydrates brittle nails. Its effective and clear formula penetrates the nail to restore a healthy appearance. No matter if it is Nail Fungus damage, Nail Psoriasis, Aging Nails, or Gel Manicure Damaged Nails Kerasal has got you covered. For best results continue use for up to 3 to 6 months.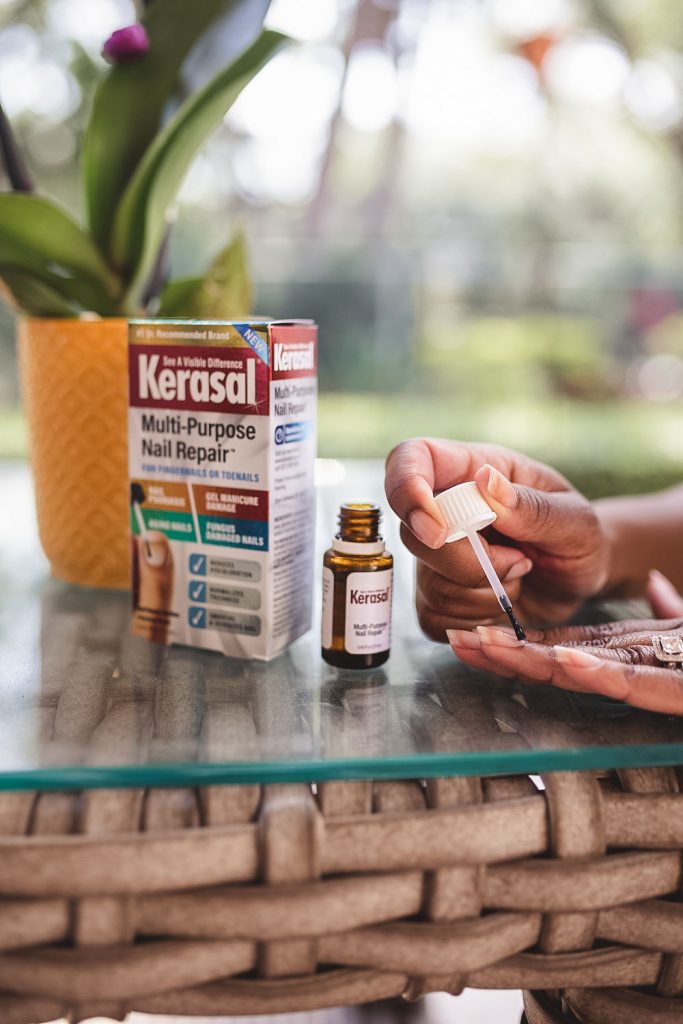 New Skin All in One Liquid Bandage
New Skin's liquid bandage helps prevent infection, seals out water, dirt & germs and helps heal cuts. It works quickly where bandages can not
and kills 99.9% of germs. I love that it provides a flexible seal too and it's waterproof, so it won't fall off. It works on any skin tone too. This formula comes in regular and sensitive skin. As you know our skin changes and becomes more sensitive the older we get. Traditional bandages may cause irritations but not New Skin Sensitive. It is enriched with aloe and chamomile. I keep a bottle in my gym bag. New Skin can be found at Walmart and Amazon!
Tree Hut Sugar Face Scrubs
Tree Hut is a family owned brand that is made in the USA! Their Sugar Face Scrubs are made with 100% natural exfoliants to gently, yet effectively buff away dry skin. It comes in four different yummy scents. Choose from Hydrating Watermelon & Cactus Water Sugar Face Scrub, Brightening Pineapple & Papaya Face Scrub, Purifying Blueberry & Turmeric Face Scrub or Nourishing Banana & Oat Face Scrub. I love how smooth my skin feels after applying the scrubs. Best part of all, the Tree Hut line is paraben, vegan and cruelty free!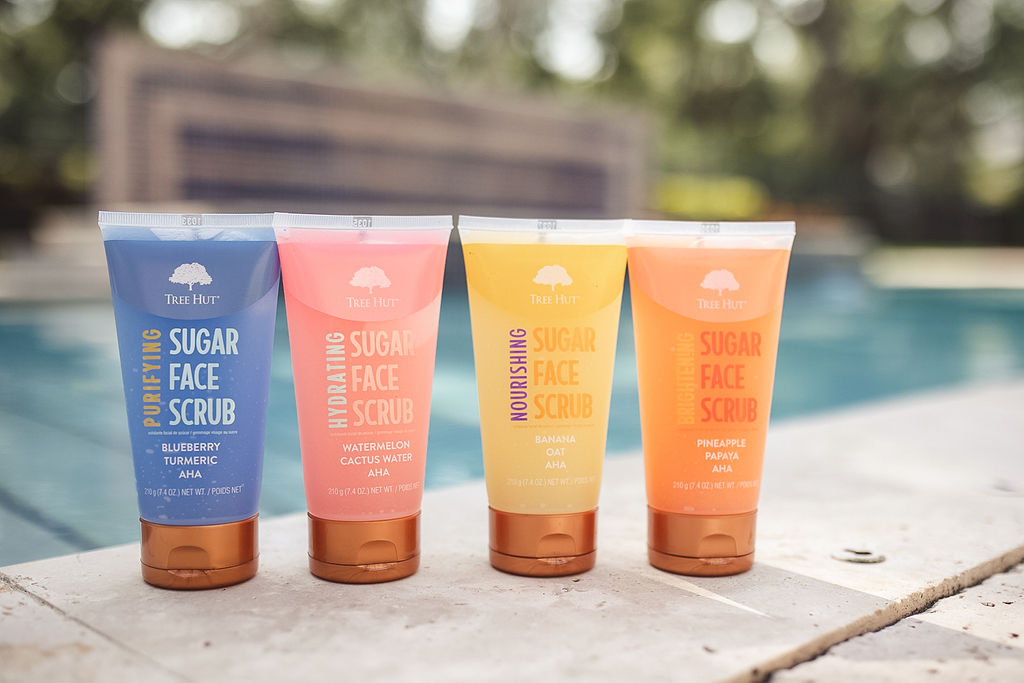 Spring Health and Fitness Box: Chomps Beef Sticks 

Finally, Chomps is a healthy meat snack brand with products made from the highest-quality, sustainably sourced proteins and no harmful ingredients. These meat sticks are 100% grass-fed. All of their proteins are hormone free, antibiotic free, and humanely raised. These products never contain added sugar, soy dairy or artificial preservatives. Each meat stick has 9-10 grams of protein. Try original beef, jalapeño beef or original turkey flavors! It is also good to know that Chomps products are certified paleo, Whole30 approved, keto certified, and allergy-friendly. SHOP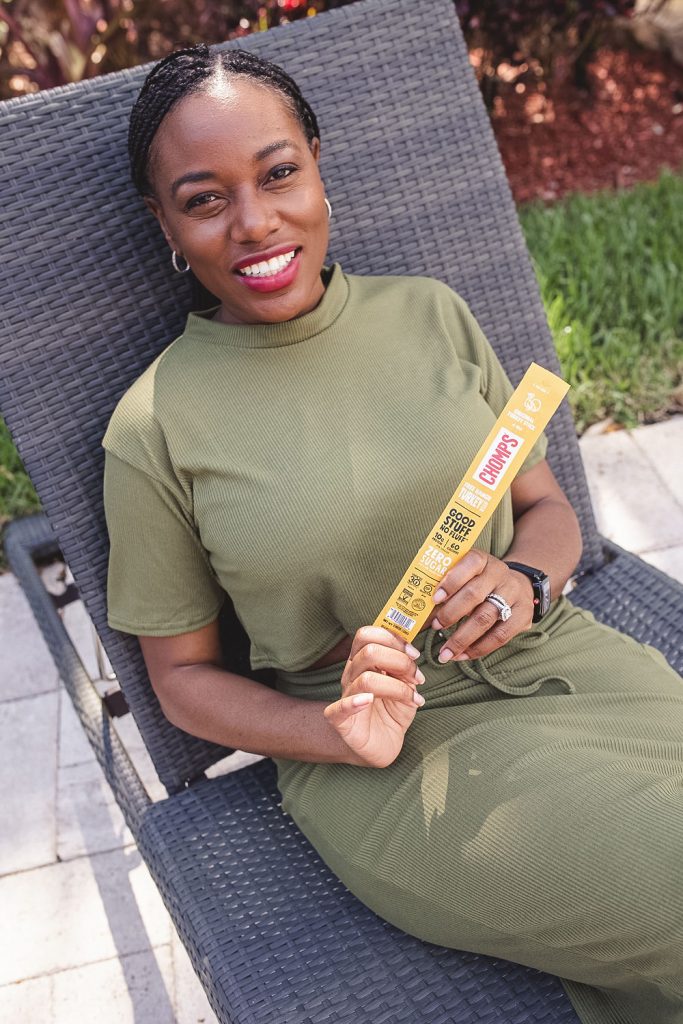 ***Use code BABBLE20 on chomps.com
Let me know in the comments which product from the Babbleboxx Spring Health and Fitness box that you can't wait to try first! Happy Spring my friends!
XO,
Sharonda