Coopers' Craft whiskey is the perfect addition to your next picnic or backyard BBQ! #sponsored
Last week I had the pleasure of attending a virtual party with Coopers' Craft Brand Ambassador, Fitz Bailey, and special guest Chef Ashley Thomas. It featured a fondue cooking demonstration and a little mixology. After grabbing a few of the required ingredients, I set up my laptop, camera and was ready to make fondue!!!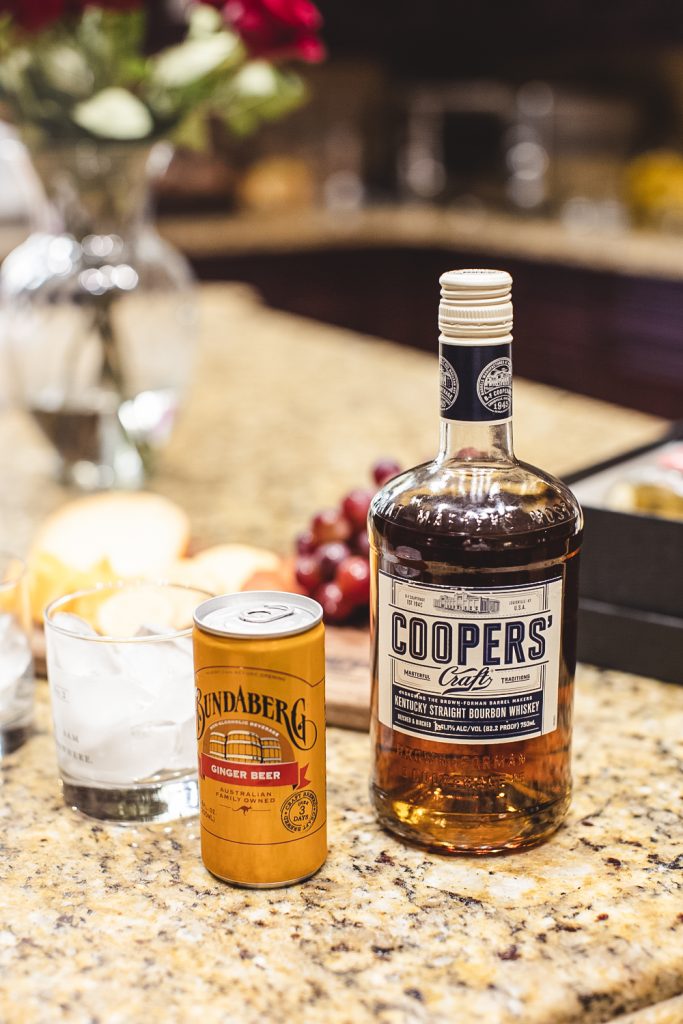 First, I have to admit that I had no idea what I was doing. I rarely make things from scratch. Oh and I knew absolutely nothing about whiskey. I am a lightweight wine drinker myself. Let me tell you that I was so impressed with the demonstration. And it was so much fun. From the gift box full of goodies to the Chef's step by step cooking demo, I really enjoyed myself and have a new favorite whiskey.
Over the weekend I put my new skills to the test and prepared a little picnic for my hubby and I. I grabbed my favorite picnic set, picked a shady spot in our backyard, our favorite tunes and voila. Can you say backyard party? We enjoyed a small cheeseboard and I made him one of the Coopers' Craft cocktails that we learned. It was relaxing and so much fun. He really loved it and is already asking when is the next picnic.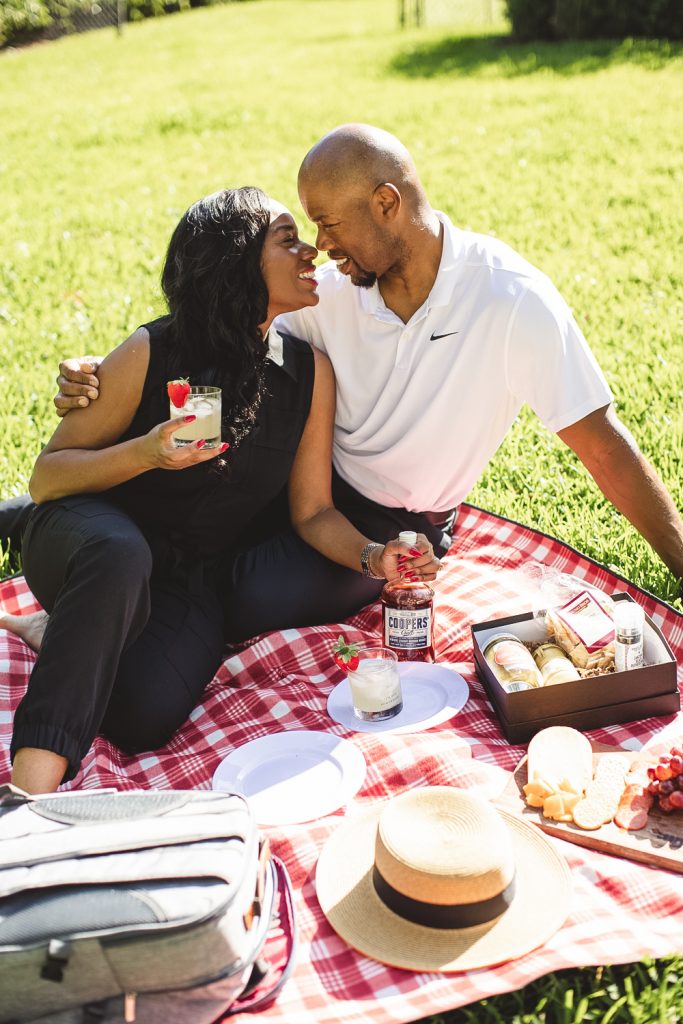 Coopers' Cup Recipe
Ingredients:
2 parts Coopers' Craft 82.2
1 part fresh Lime Juice
Top with ginger beer (up to 6 parts)
Glassware: Highball or mug
Garnish: lime and/or mint sprig
Instructions: Combine Coopers' Craft 82.2 with lime juice. Add ginger beer and serve over ice. Garnish with mint sprig and line wheel.
To add your own personal signature to the cocktail take a muddler and a few pieces of your favorite fruit. Berries are ready to go but make sure you skin citrus, pomes, and stonefruit. Stonefruit should also be pitted prior to use. Muddle fruit in a shaker, add ice, lime juice, and Coopers'. Shake, strain, and enjoy.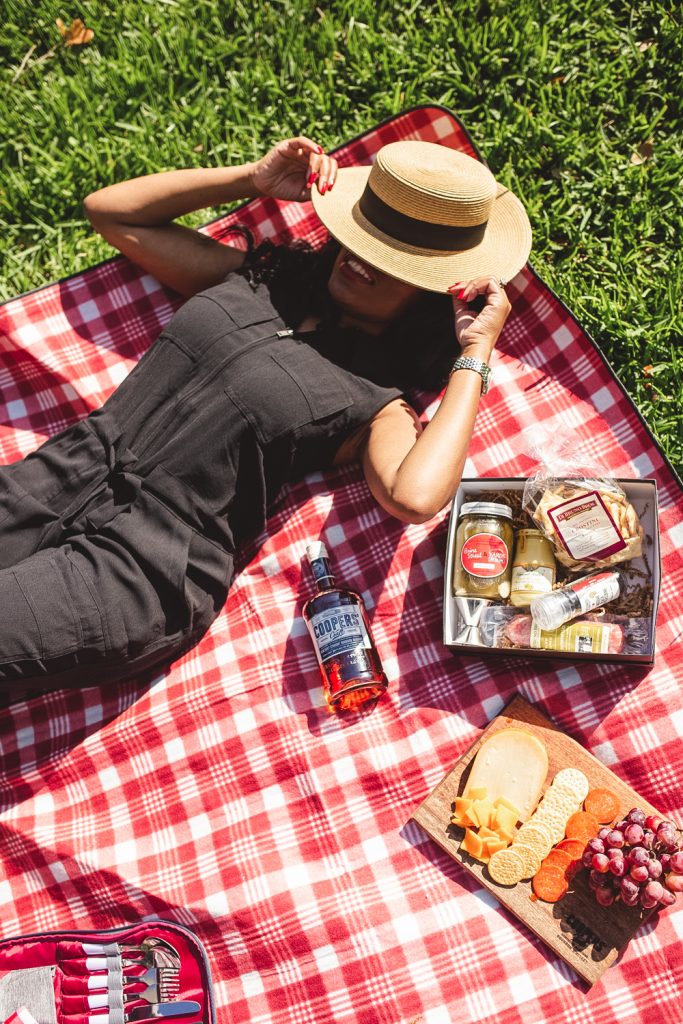 So this Spring enjoy time with family and friends with a bottle of Coopers' Craft. It's smooth, tasty and you can even add a little to your homemade fondue! Trust me you will not be disappointed!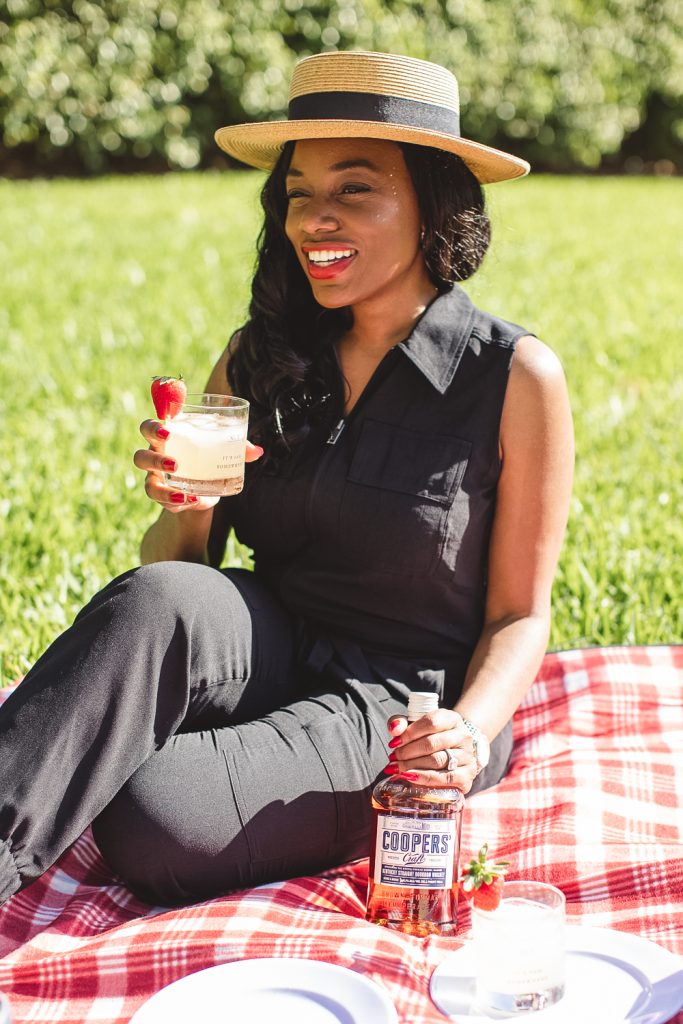 About Coopers' Craft
Coopers' Craft whiskey is a celebration of Brown-Forman's more than 70 years of expertise raising its own barrels at Brown-Forman Cooperage. Drawing inspiration from the craft of raising barrels and the importance of wood in bourbon-making, Coopers' Craft uses a unique charcoal finishing process. Coopers' Craft is a product of Brown-Forman Corporation, a premier producer and marketer of fine quality beverage alcohol brands including Jack Daniel's, Woodford Reserve, Tequila Herradura, Korbel, Finlandia, Chambord and Sonoma-Cutrer.
Please drink responsibly