Happy New Year beautiful people! So every month during the pandemic I pledged to read at least one new book. It has definitely helped me stay focused on the present and encouraged. Most of the books that I have read have been self help or spiritual health related. Last month I started reading When Women Pray by Bishop TD Jakes. Let me tell y'all that this book was right on time.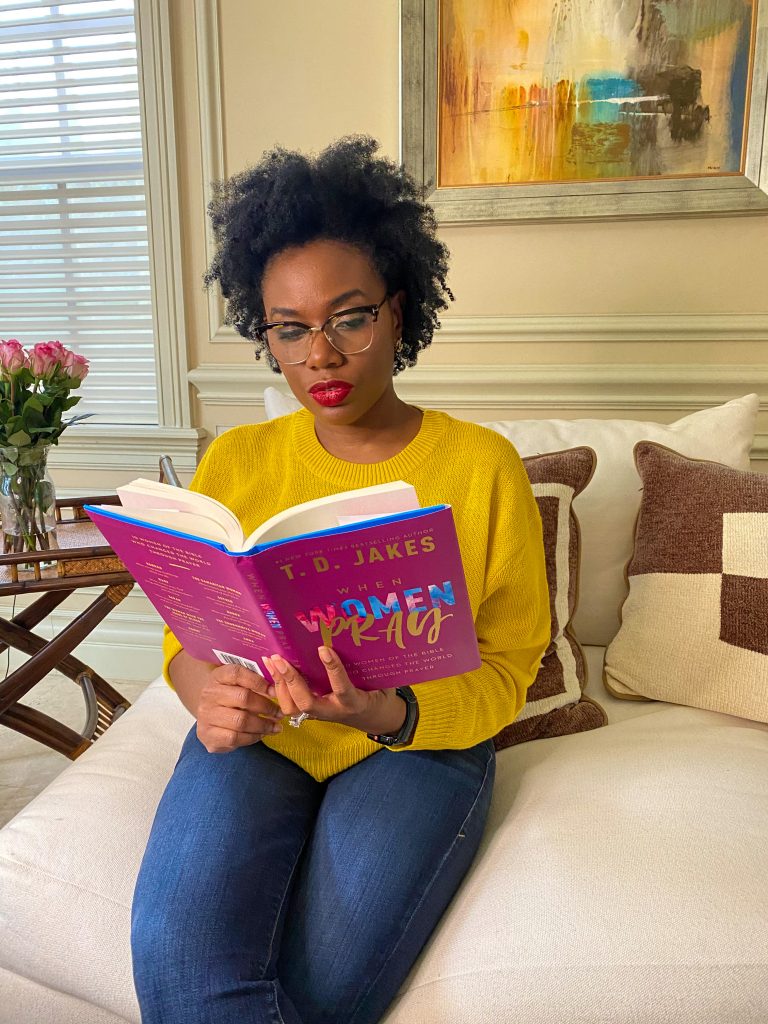 When Women Pray highlights 10 women in the Bible. Some we never even know by name but they all have a unique place in the Bible and in doing God's work. It is powerful, uplifting and a great reminder that even we we feel insignificant, God can still use us. He can use our stories and our journeys to uplift others. Think of all of the women before us, our great grandmothers, grandmothers, moms who prayed for us before we were even born. I got a new sense of inspiration after reading this book.
There is a huge shift going on in our world and it is time for women to step up and lead.  To lead without fear, hesitation or the need for applause. Are you ready to leave your mark? It's time! Here are a few of my favorite books from 2020. I'm looking for recommendations so let me know in the comments what you all are reading these days. 
XO,
Sharonda