Can you guys believe that summer is almost over and we are more than halfway through the year? Boy oh boy, what a year it has been. I am still striving to make the best of life and this crazy 2020 shenanigans. A little online shopping has kept my summer style on point. While working out on the peloton, yoga and meditation classes have kept me grounded. I am actually going to be a guest on FemCity live on Thursday afternoon sharing my summer favorites, ways to stay connected to others and ourselves during this pandemic.
The pool has become a sanctuary for my family and I. Since we were unable to travel this summer, we have spent a lot more time in and around the pool. I have always enjoyed spending time with nature. My husband calls me "Nature Girl"! I know… he's got jokes. However, it's the little things like laughter and watching our kids play in the pool that keep my spirit uplifted. Sometimes I just lay out and stare at the clouds.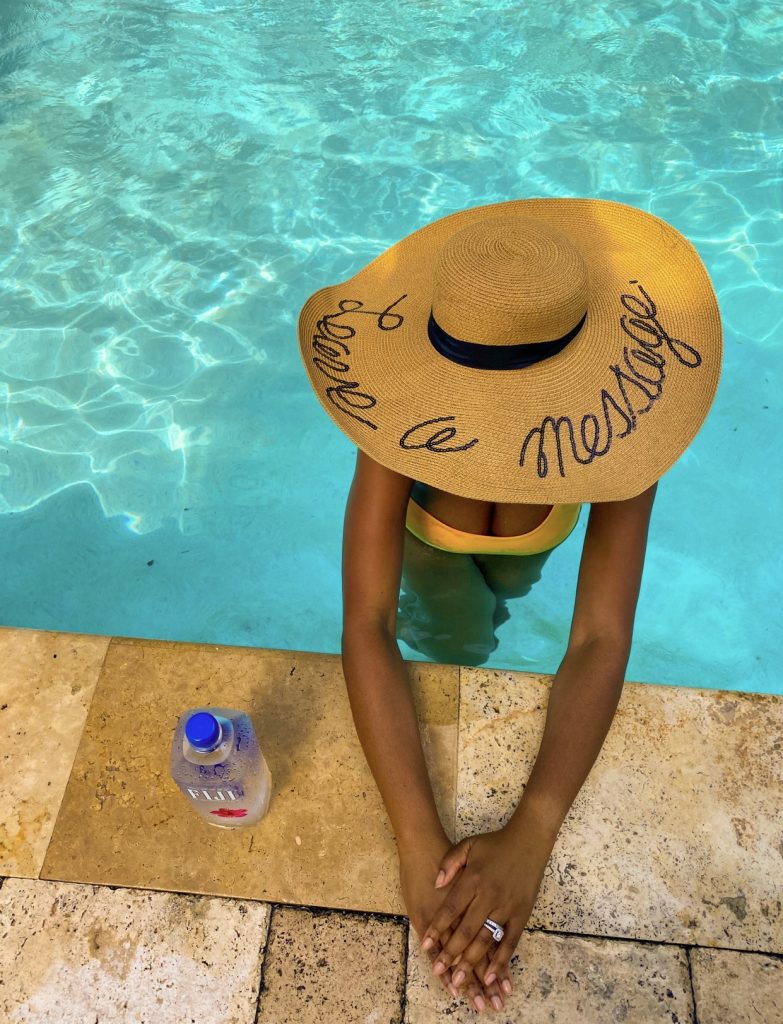 Summer 2020 Faves
If you follow me on Instagram, I am sure that you have seen a lot of yellow. The color of the season for me has definitely been yellow. Yellow is a symbol of happiness and optimism of enlightenment, creativity, sunshine and warmth. Every week I restock my living room with fresh yellow flowers. My best friend in Texas sent me a rose box full of beautiful yellow roses for my birthday. From yellow swimsuits to dresses and jewelry… yellow has become one of my favorite colors! Here are summer favorites of 2020.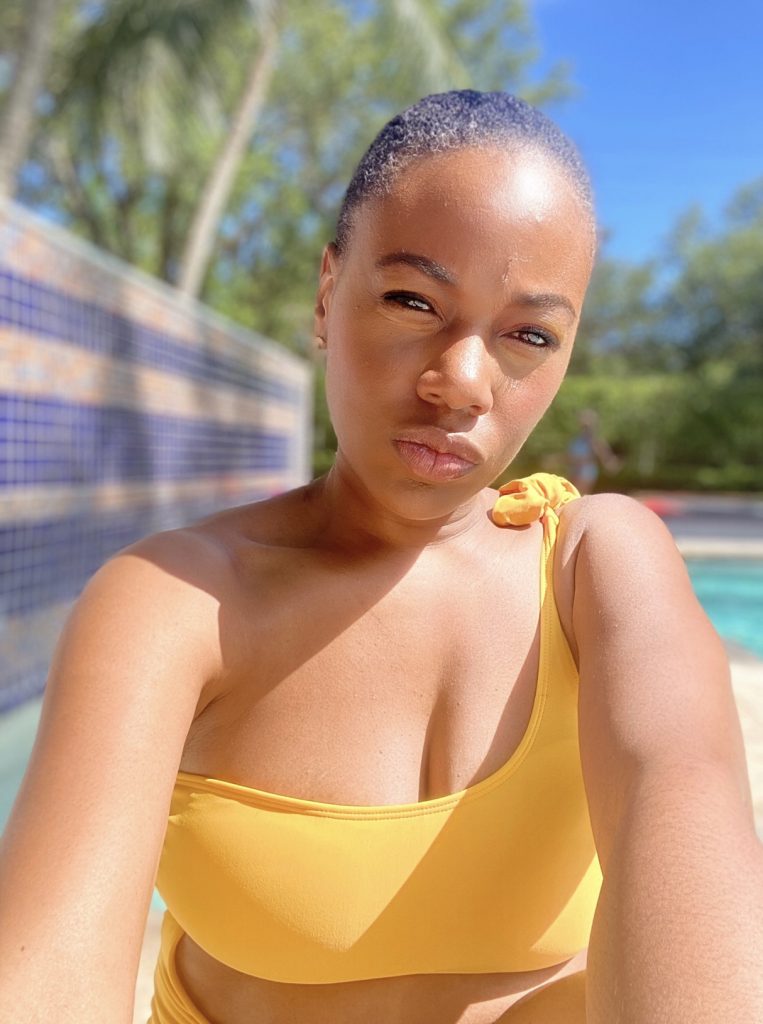 First up is my swimsuit from Abercrombie & Fitch! It was a little sassy but so much fun to wear this summer. I got tons of compliments and loved the way that it fits!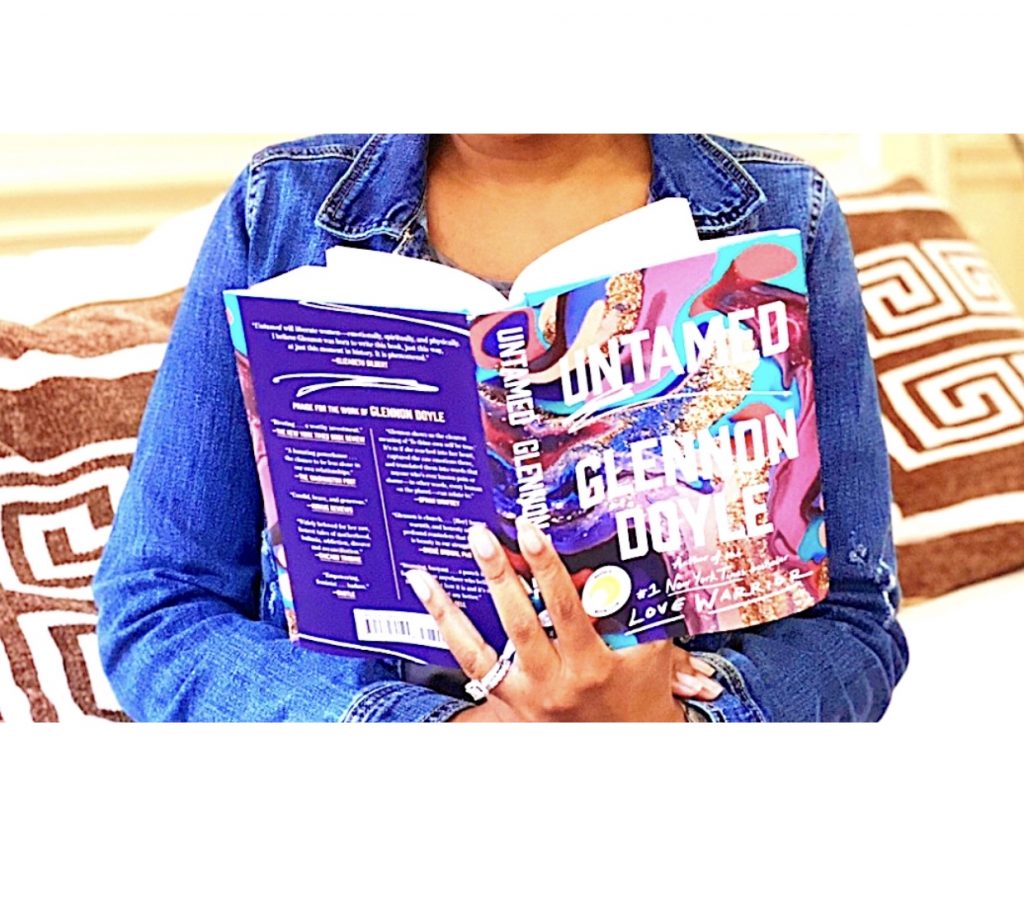 Untamed by Glennon Doyle: If you are like me you may find it hard to read while the kids are home. I made a pledge to finish at least one book this summer and I did! Untamed is a story of how Glennon stopped living her life the way others thought that she should and embraced who she really is. I think a lot of us can relate to her story. Check it out below!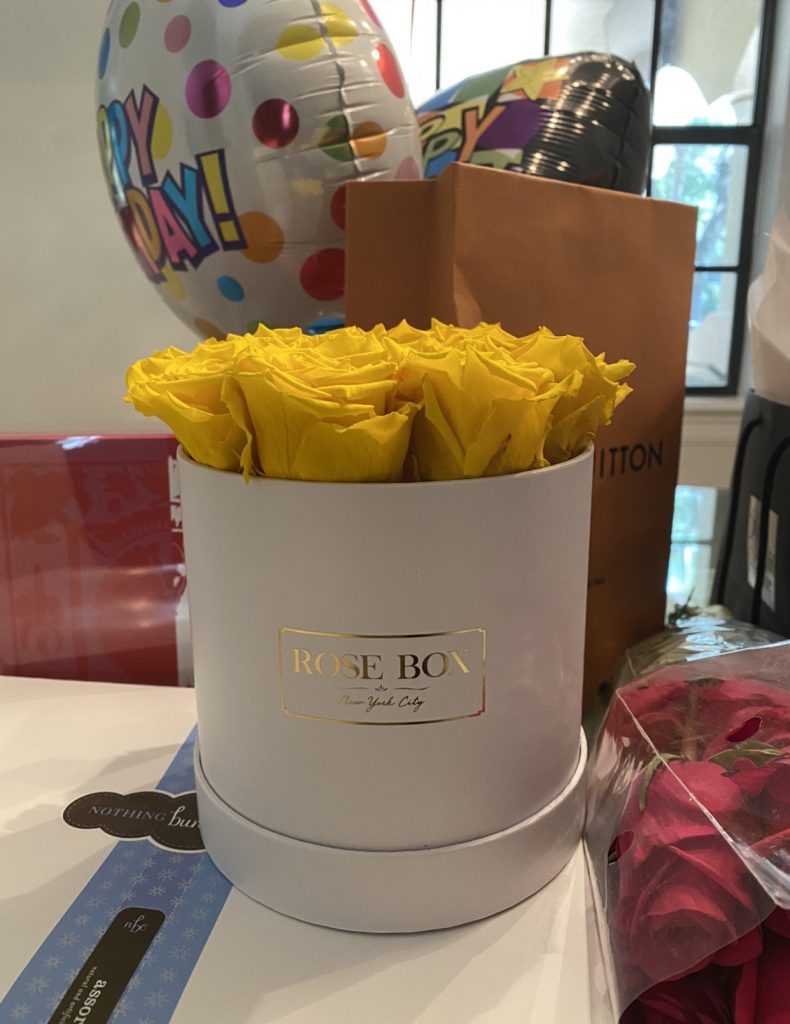 Rose Box– Have you heard of Rose Box or Venuset Fleur? They are those preserved boxes of floral arrangements that can last up to a year. I've had my eye on them for a while now so I was thrilled when my friend Monica gifted me a box for my birthday.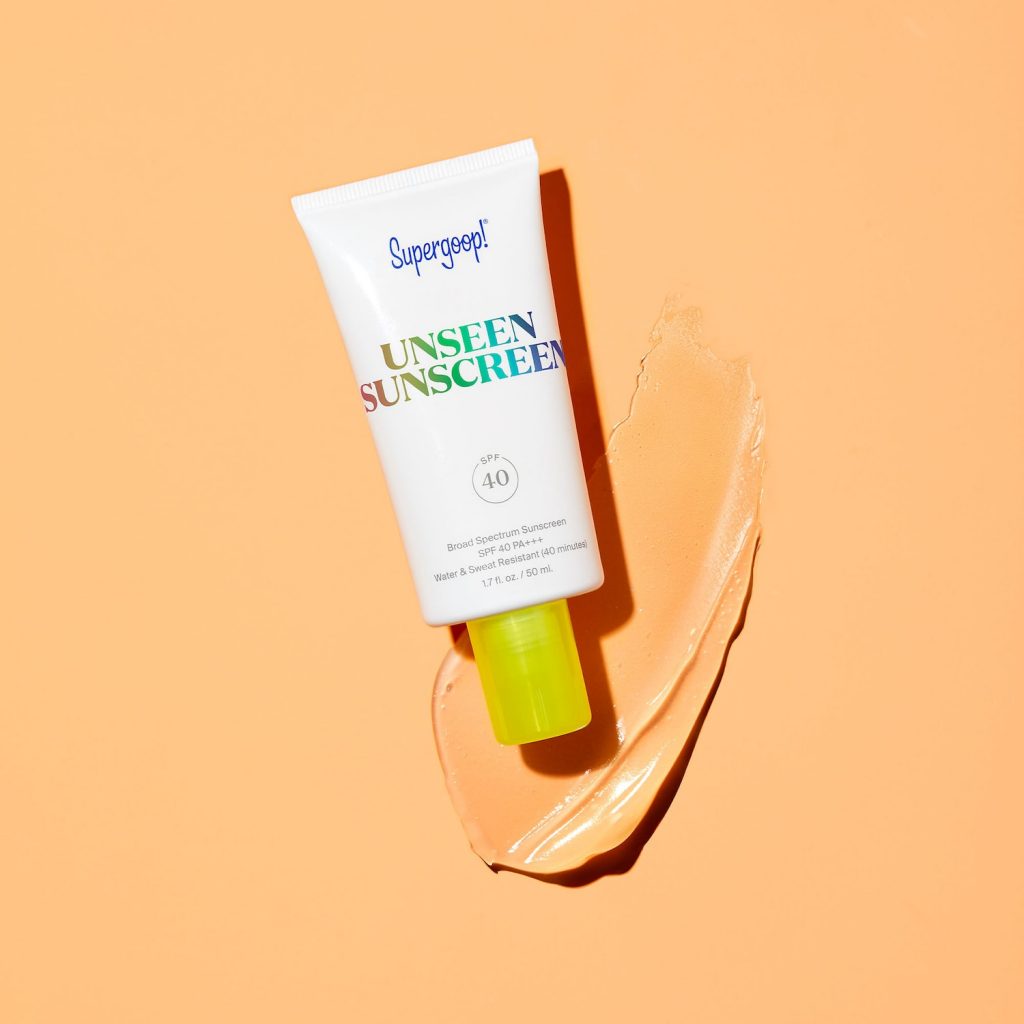 SuperGoop Sunscreen: Spending hours daily around the pool meant lots of sunscreen. I really love the Super Goop brand. I use the face/primer before I put on my foundation and the new spray is a must have.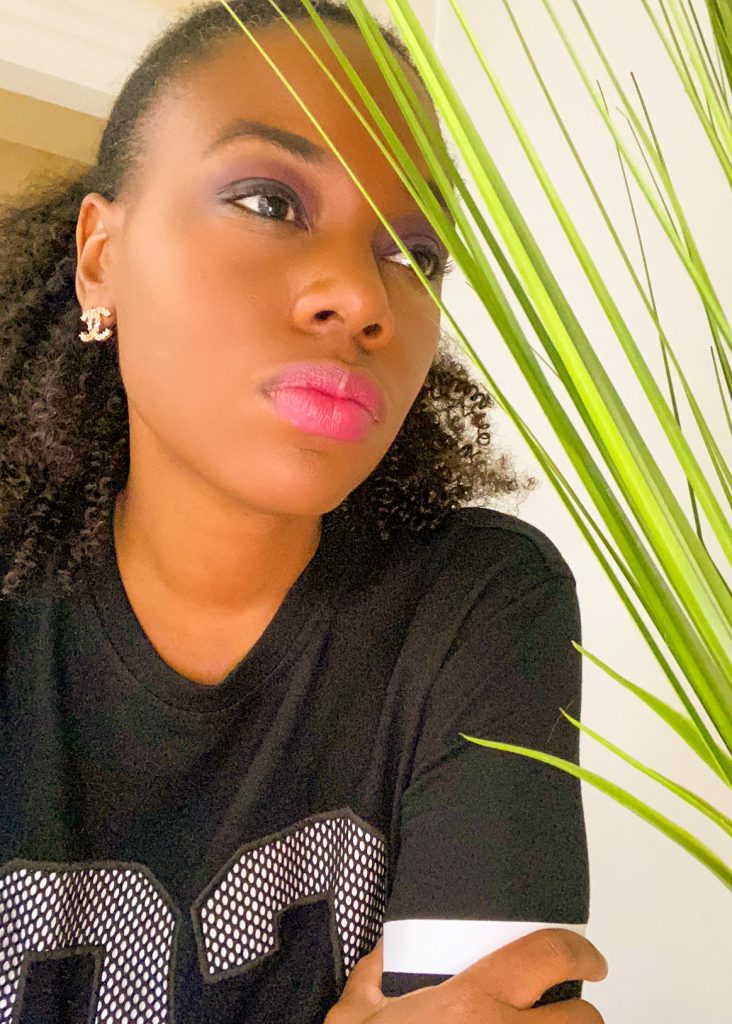 Lipstick: I love this hot pink from Sephora it gave me a chance to switch it up for the summer since most of the time I wear red lipstick! You won't believe how inexpensive it was.
So there are a few of my summer favorites of 2020. You can also shop the links below!