Even though we are still seeing summer temps, it is still Fall in Miami and that means lots of fall festivals. There are great family friendly events happening all over the city. Last Sunday I packed up the kids and headed down to Burr's Berry Farm for an afternoon of fun! If you have never heard of Burr's Berry Farm they are very well known in South Florida for their strawberry milkshakes. Now I have been driving by this farm for years because my godmother lives right across the street but I never knew that they put on a Fall Festival quite like this. 
I was pleasantly surprised to see the long lines of people waiting to get inside the farm. I had no idea that this many people would be there. The famous milkshake line was twice as long. After finding parking and waiting in line for about 20 minutes we headed inside for some fall fun.
The Stew Crew was just as surprised as me. There were rows and rows of beautiful orange pumpkins with plenty of great photo opportunities. The play area, face painting booth, corn maze, and hay rides definitely kept my kiddos entertained. We even explored the most beautiful field of sunflowers that I have ever seen in person. (Like the ones in the movies) After making an attempt to walk through the corn maze a few feet, we got a little spooked out and turned around lol.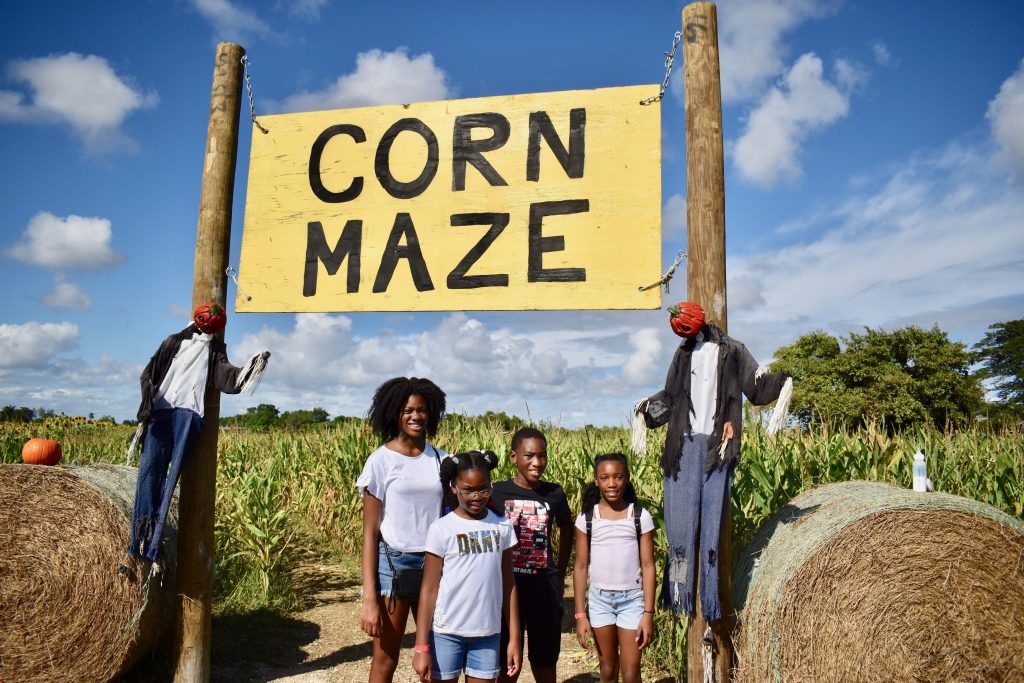 The Burr's Berry Fall festival is happening now until October 31st. If you can't make it to Burrs Berry Farm, there are other great fall events going on all over Miami. One of my traditional Fall favorites is the Coconut Grove Pumpkin Patch Festival taking place October 26-27.
Happy Fall Ya'll!
Sharonda