It's the most wonderful time of the year! But it is also one of the most overwhelming times. The school events, office parties, deadlines, sports tournaments, shopping and trying to just stay calm.  While you are out and about prepping and celebrating the season, don't forget to treat yourself as well.  Here are some of my favorite things this month. I think that you deserve to indulge in some goodies for YOU too! 
Brand I am Loving: AG Denim. These jeans fit amazing. I love the stretch and shhhh don't tell anyone I have like 5 pairs. It's a splurge but they last for years. Unless you gain or lose weight. Side note I have done both over the past two years so that explains why I have so many. LOL! Nordstrom or Bloomies keeps them in stock. 
My new make up fave is Becca Skin Love weightless blur foundation. This stuff is magic. I was so hesitant about trying a new foundation after using the same one for 6 years but I am hooked. My skin looks better with and without the makeup because it is rich in vitamin C, ginger and avocado. Go get some at Sephora!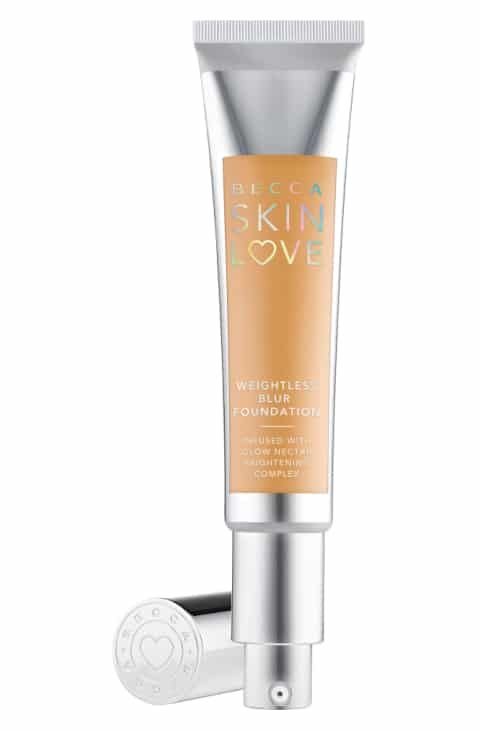 If you are always on the go like me then yes you know why my go to shoes are the Adidas Boost. These sneakers are light, comfy and perfect for working out or running errands. I usually get about 10,000 steps a day just from chasing these kids, so comfort is my main priority. Try any Adidas Store or Adidas.com
My must have accessory is a black purse. Lately, I am always carrying my Marc Jacobs backpack. With three kids and all of our essentials (sanitizer, headphones, Tylenol, water bottles, bandaids) …. well you get it. I just throw it in the bag and keep it moving. Any fine department store carries Marc Jacobs but I got mine at Nordstrom.com 
I am a social media junkie. My Instagram Crush is @DaynaBolden! This momma is fly, chic, and fabulous. She's a lifestyle blogger based out of Baltimore, Maryland but she is always traveling around the world. I am like living through her right now. She's a true supermom who does it all but believes that teamwork makes the dream work. I literally love everything about her but the best thing is that she keeps it real. (And she thrifts!) By the way,  please follow me too @SportyMommas. So there you have it. I hope that you treat yourself and have a safe holiday season.
XO,
Sharonda