Boy did this summer fly by!!! We had our usual family trips to Orlando and Nassau. A few play dates and outings scheduled  here and there but the main event of the summer was turning 40. I was super anxious about turning 40 last month. I survived and turning 40 wasn't as bad as I thought.  I got some really nice birthday gifts too. My kids made me three beaded bracelets with a little bling bling. My hubby got me the red Prada bag that I was watching for months at SAKS and I got a surprise trip to Aruba!!!!!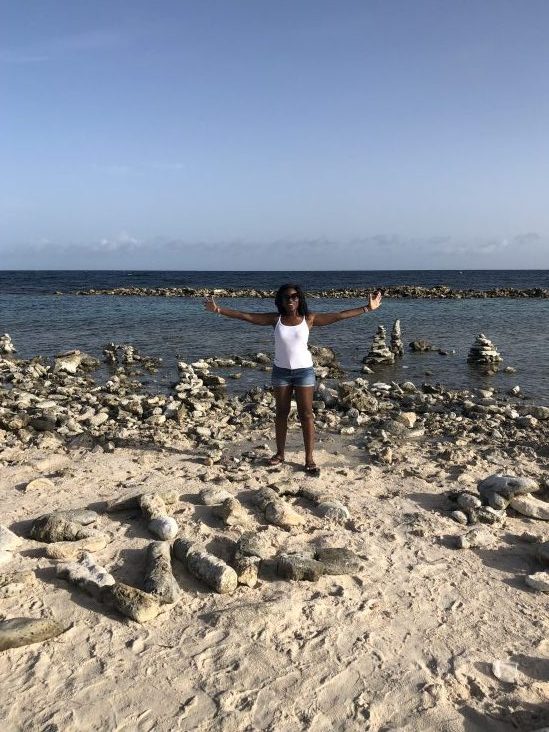 I had about three weeks to plan my outfits and itineraries. I spent hours on Pinterest looking at pictures, reviews, suggestions and outfit options. I even asked my Facebook peeps for travel advice. I shopped and shopped and shopped some more. New swimsuits, coverups, shoes you name it, I bought it. When August 2nd arrived I was ready!!!!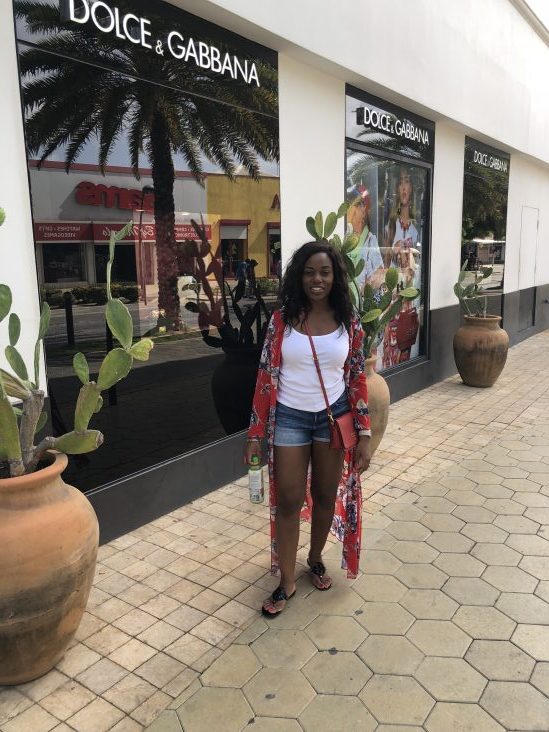 Aruba was amazing!!!! We spent 4 nights and 5 days at the beautiful Ritz Carlton Aruba. As soon as we arrived at the hotel we were greeted with Champagne. Everyone was smiling and so friendly and I loved all of the different accents. At check in I always ask if there were any upgrades available and sure enough there was an Executive Suite. The room was amazing. The best part was the breathtaking views of the sunsets. The room was so nice that I didn't want to leave but we had a whole happy island to explore.
Most of the time we hopped in cabs to see the area. There were so many restaurants and bars to choose from. One night we ate at the on site steak house BLT. It was good soooo good. The mini doughnuts were to die for.  The next night we got out and headed to the Palm Beach shopping area. We had dinner at a place called Azia. The ambiance was so nice kinda South Beach like and the food was delicious too. I loved the vibes and the big Buddha statues that were all over the restaurant. We hit up the casino every night after dinner. The casino was a lot smaller than Atlantis but it was cool. Almost every hotel on the island has its own casino.
Everyday we spent time on the beach. The water was so beautiful. It was very windy though. Nobody warned me about the wind and how the sand blows really hard. Like it hurts so you have to be real or stay in the water lol! We rode the paddle boat and tried paddle boarding for the first time. I was so proud of myself for trying something new. They had these super cool floats too. We felt like young kids out there on the water.
On day 3, we rented a car and headed to the downtown area and Baby Beach. I really wanted to do the jeep excursion but my back can't handle those terrains. Downtown had a strip called the Renaissance mall. It was adjacent to the Renaissance Hotel.  They had a lot of the high end stores like Gucci, Dolce, Prada, LV and Michael Kors to name a few. We stopped at the famous Dutch Pancake House and had delicious berry pancakes. The line was wrapped around the front of the building so we had to wait like 30 minutes but it was so worth it. Everyone wanted those famous pancakes! They are kinda like big crepes and come in like 50 combinations.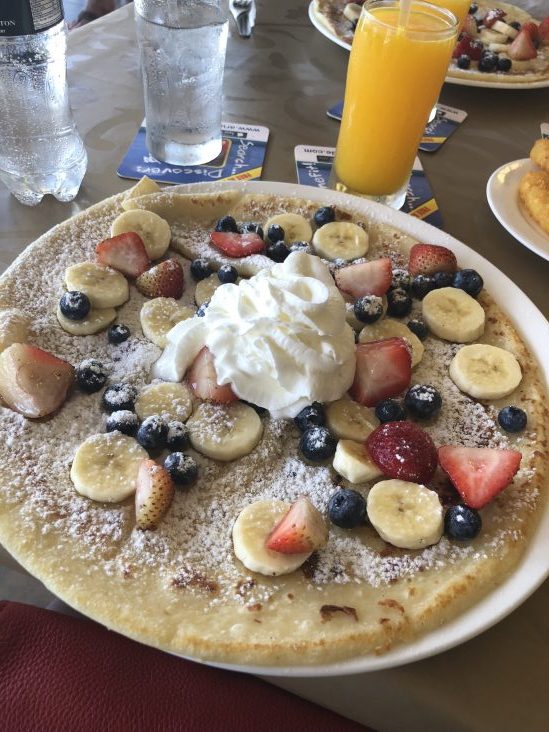 It took about 45 minutes to get to Baby Beach. It was so peaceful and serene. There were cool rocks everywhere. We got there to late to enjoy the water but it was nice to sit and take it all in. We took pictures and actually played in the sand. It was just what we needed!!! On the last night we did the sunset cruise. It started off really nice and everyone was having a ball. We met some really cool people from Maryland and Texas. The further we sailed out, the more the waves started crashing harder and harder and I got a little paranoid. I thought that I was going to get sea sick. Thank God we survived, but I told my hubby that I won't be going on another catamaran for a few years.
I was really impressed that this little island had so much to offer. We could have stayed a few more days because there were so many other sights that we wanted to see. I am so thankful that the grandmas cheerfully agreed to watch the kids for us.  And I am so grateful for such a loving, thoughtful, handsome hubby that spoils me rotten.  Aruba is definitely one happy island and we can't wait to go back!!! We agreed that the next time we would definitely take the kids. Hope you enjoyed the pics and had an amazing summer too!!!
XO,
Sharonda