My daughter asked me the other day when was I going to be the real me? At first I got a little offended. I was like what do you mean? She was talking about my hair. I have been wearing hair extensions off and on since my twenties. I explained to her that most of the women around her like her aunts, grandmas and their friends wear wigs or extensions when they get older. Some due to health issues, hair loss and some are lazy like me. I don't have a lot of time to do my natural hair and my daughters hair too. Been there done that. But I heard a deeper question. When are you going to be the real you?
The real me is exhausted from the trials of life. The real me has been faking it till you make it for years. Not just in business, but in life. I settle sometimes because well it is just easier. The real me has been trying to fix things and people for so long that I really have no control over. All I can do is pray and ask God to fix it. When I was a little girl growing up, all I wanted to do was to get married and have kids. I really didn't plan or see anything else. I went to college and got a degree in education because I loved kids. I was a natural born leader and nurturer. Besides,  that's what all of the women in my family did. We became teachers. I mean I dreamt of acting in plays and modeling but I always thought I was too short or blamed my scoliosis for not dancing more and doing the stuff that I really loved. But where did I get that from?
The question lingered in my mind for days. When are you going to be the real you? This struck a nerve because it had come up before during yoga and meditation. So I asked myself out loud who is the real you? The real me loves butterflies, the beach and nature walks. I love dance, yoga, corny jokes, lasagna and corn on the Cobb (btw, I haven't had any in years because I heard that it wasn't good for you) The real me is a little goofy and avoids large crowds most of the time. The real me has been playing it small out of fear. Fear that I may disappoint those around me or fail and have to start over again. The real me has been a people pleaser all of her life. I was watching a video training by Gabby Bernstein and she said that when we live authentically we will find our tribe. I immediately thought that maybe that is why my tribe comes and goes, it is a reflection of me. Sometimes I let people in but never get to close out of fear. Fear of abandonment.
I was very hesitant about sharing this post. I didn't want to disappoint my following. But the truth is I think we all get a little comfortable behind the mask. Well, I am hear to tell you that it is okay to embrace your imperfections and even share them if you like but the most important thing is to acknowledge them and make the effort to be happy. Whatever that means to you. If it means taking a dance class, buying a wig, auditioning for a role that you might or might not get, journaling, or finding a more fulfilling job. Do it!! Find what makes you happy! But don't just find it. Do it. Every single day. Be YOU, do YOU, for YOU because in the end that is all you got!!!!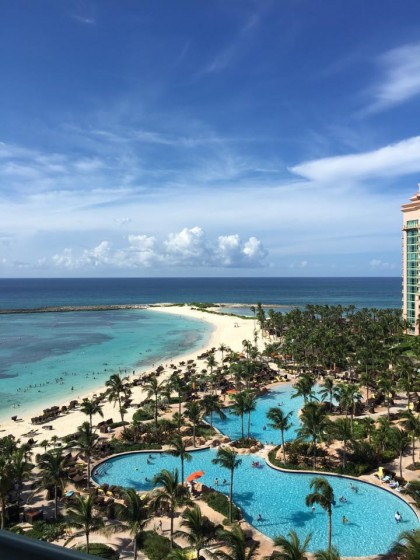 Xo,
Sharonda