Do you have a hard time planning parties for your kids? I use to love party planning. I loved it so much that I wouldn't really let anyone help me. But I realized that the older the kids got, the busier their schedules got and well I am the one running around like a chicken with my head cut off. So about two years ago I hired a party planner. It was very cool, but very expensive. Since it was my oldest 10th birthday we went all out to celebrate her turning "double digits"!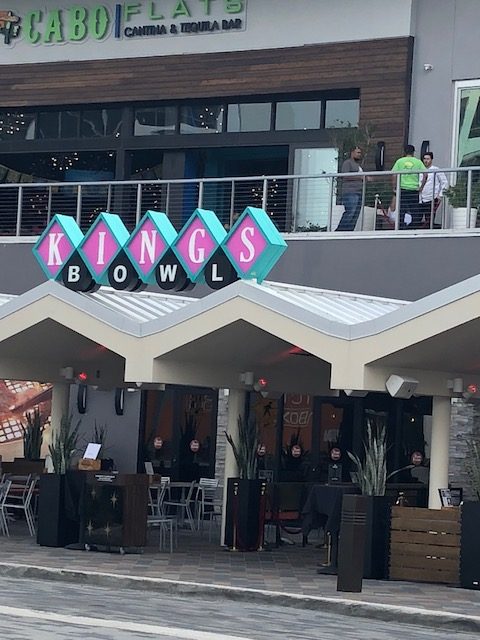 Well this year I said no party because well how can I say this ……I am exhausted. (That's a whole different blog post.) However, my very intelligent child creatively found a way to convince her dad to have a party. He said yes, so I told him that he could throw the party. Yep, I sure did! You probably all know how that went.   The closer we got to the date I had to take over and get shit done. Thanks to a charity bowling event that we attended late last year, I remembered that King's Bowl was really cool and would make the perfect party place for Tweens! So we took a little trip to Doral to scope the place out. My daughter loved it, the date was available and now all we had to do was pray that the attendees wouldn't mind the 25 minute drive north.
When we arrived, Jewels our server for the evening helped me get everything out of the car. By the time that I paid the valet, he had the balloons perfectly arranged in our private party area. All we needed to do next was to display the favors and bunny's cupcakes. I had to get vegan and gluten free treats for some of the kids with food sensitivities. (So if you ever need special treats Bunny's Cakes will not disappoint.) Everything was good to go 20 minutes before our guests arrived so we headed outside for a mini photoshoot.
The guests started arriving right on time. The music was pumping and thanks to the big screen tv's we were able to watch the end of the Miami Heat playoff game. It was the perfect party place. Everyone kept commenting on the location and how cool the private party room was. The disco balls and strobe lights gave it the perfect touch. All I had to do was mingle and smile! I even got to dance with some of my favorite Sporty Mommas.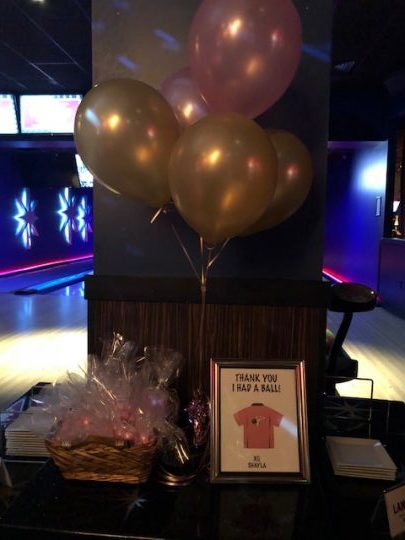 The party was a blast. The girls had a great time. They crushed the pizzas and drinks as soon as they came out. I could not keep enough food on the displays (growing kids) Most importantly I didn't have to work to hard. Jewels made sure that we had everything that we needed. Including a King's-Tini for momma! We ended up with over 40 kids plus a few parents. I was glad that I didn't have to clean up afterwards.   My daughter was all smiles and actually said thank you. That's what mattered the most. So if you ever need a last minute party place, King's Bowl is the bomb!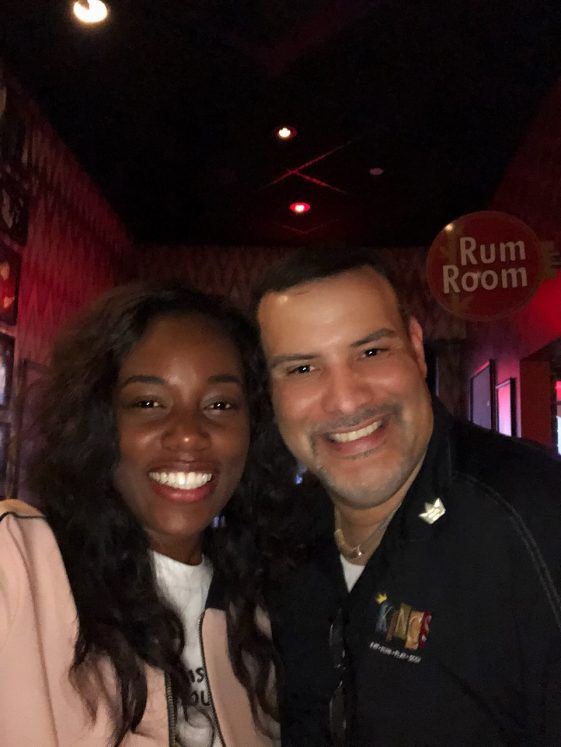 XO,
Sharonda