Today didn't quite go as planned but it was pure magic! Everyone knows that planning an event or party takes a lot of thought, preparation and time. Sometimes you can plan for weeks or months and things don't always go the way that you wanted them to. Well today was one of those last minute events.  I started planning it two weeks ago, but I didn't know who would show up, if I should charge for the event and will the weather hold up??? (We are currently under a flood watch as I type this post)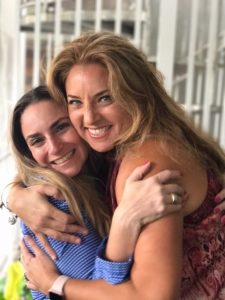 As FemCity Miami President, I have to create monthly events.  Sometimes it's a yoga class, luncheon, coffee, happy hour or meditation. I like to mix it up.  But, since it's August and with the kids back to school this week, I didn't know if the ladies would show up. I just wanted a little coffee power hour so the ladies could reconnect post summer vacation. Most coffee connections are informal and don't have a speaker but at the last minute I asked Shannon Allen to share her story. And boy did she! Her passion, authenticity and encouraging words were soul stirring. We were so moved. There were all sorts of emotions displayed over the two hour meet up but that's why I love FemCity! Women can just be themselves. We can laugh, we can be loud, we can cry, we can hug and we can take as many pictures as we want!!!! Things that you don't normally do in a networking group. But that's just it, we are not just a networking group, we are a sisterhood.
Today not only did we hear from the beautiful creator of Grown, every single woman at the table had their own awesomeness to share. It was powerful to hear Shannon's story of her vision for Grown and her passion for providing healthier options for busy moms. Her slogan "eliminating mom guilt" hits close to home because as a mother of three I want the best for my kids. I know that when I go to Grown I am giving them the best. I try to cook a few times a week, but it is great to know that I can stop through the drive thru on the way home from soccer practice or after the gym for a fresh smoothie.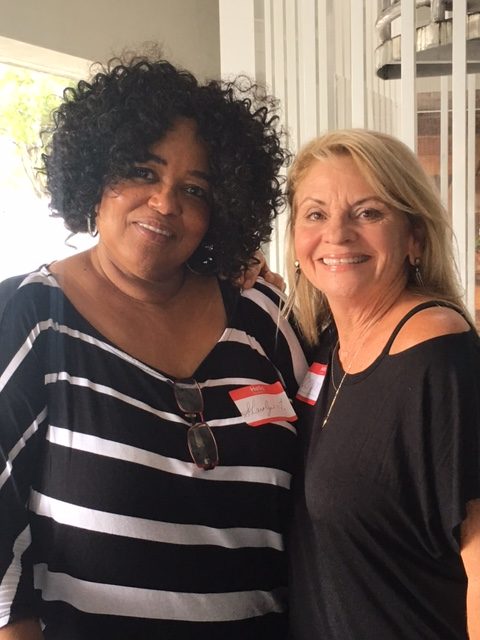 I am so grateful for Shannon and the other ladies that joined us today. We had two published authors, an actor, a model, a retired teacher, a breast cancer survivor, business owners, marketing and PR, interior designer and more. There were even moms that were reentering the work life. It was amazing!!! Sometimes we question why we do things or if it makes sense? Today as I was speaking, I realized that we all have different gifts. Some of us are healers, creators, connectors or educators. Whatever your gift is, don't be afraid to share it with the world. Yes, we are more than moms! We are amazing #grownwomen that have so much to give.
If you are in Miami or Orlando, you have to check out Grown. It is the only Organic Fast Food restaurant in the U.S. right now. They cook to order and are very conscious of food sensitivities and allergies. My favorite is the Mediterranean salad with salmon. And I love the gluten free blueberry pancakes. Oh and the love greens fresh pressed juice. Yes, I love Grown!!!!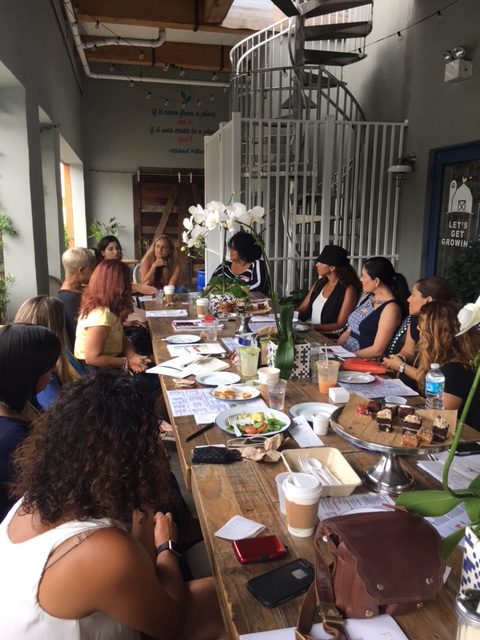 XO,
Sharonda