On Saturday we had the pleasure of being in studio guests on WMBM AM 1490 Talking Sports! It was so much fun and great to share the mic with my husband. In this episode we talk Sporty Mommas, baseball life, how hectic things can get with 3 busy kids and more. The hosts were so nice and I was impressed with the studio setup. After listening to the replay, I think we might be on to something. Check it out and let me know what you think! Podcast link!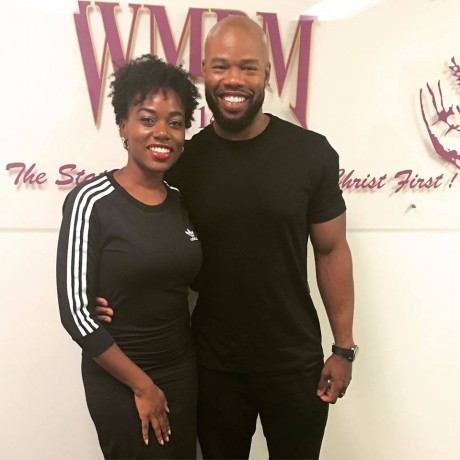 Posing after the show!
Captured in the moment!
With the Talking Sports Crew
XO,
Sharonda