We had such a fabulous Memorial Day weekend. On Friday we packed up the Caddy and headed to Orlando for the last soccer tournament of the season. Everything about the trip was excellent except that we didn't make it to the playoffs. The girls didn't seem to mind. They were to busy playing in the pool, roasting marshmallows and partying.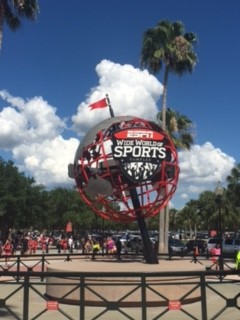 The Wyndham Bonnet Creek Resort is such a great place for families. It has 5 pools, two water slides, a lazy river miniature golf, lots of restaurants and amazing views. We were spoiled rotten on this trip and got to stay in a three bedroom Presidential Suite. (Thanks hubby) It was so cool. As a family of 5 we need our space and the suite life was perfect for us. If you are heading to Orlando anytime soon I highly recommend staying here.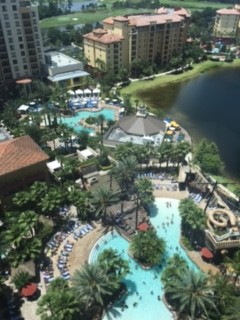 The best part of the weekend was that the parents had a great time too. We got to relax by the pool, eat, talk trash and drink, yes lots of drinks. The frozen strawberry lemonade was on point! The bonding time was priceless and it was a great way to end the season. I will definitely miss this group of moms. Our team will split up and we will be on different teams in the Fall. I pray that they are just as cool as these mommas!