Last week Sporty Mommas, Mommy Mafia and the Exhausted Mom were invited to explore Smooshies Candy and Toy store with our kids. As soon as we walked in, the Stew Crew's eyes lit up! The colorful hot air balloons and toy airplane hanging from the ceiling instantly caught my five year olds attention. All of the cool toys and the wall of assorted candy mesmerized them. They wanted to try everything!
It was our first time tasting Nitrogen ice cream and boy did they enjoy it. Check out their faces below as they watched the ice cream man mix up their custom ice cream creations. I learned that Nitrogen ice cream does not contain the additives or preservatives that regular ice cream may have. (Less guilt) Smooshies has lots of flavors and you can mix it up and still only pay the flat price. (#Win) Smooshies is also partnering with Ohh My Sweetness to bring delicious cookies and bakery treats to it's customers. My kids can't wait to go back.
Smooshies has three locations in Miami. Their newest store in Coconut Grove will have a restaurant featuring healthy foods like wraps, salads and juices. It is a great place to host a birthday party or play date. (Yes they have free wifi) They will also offer crafts, classes and events for kids. This is definitely not your average toy store. Check out a location near you. It is truly a kid's paradise!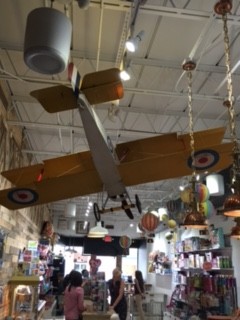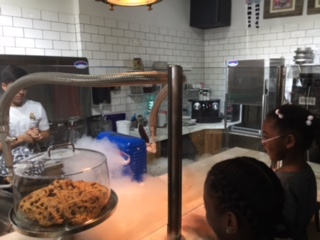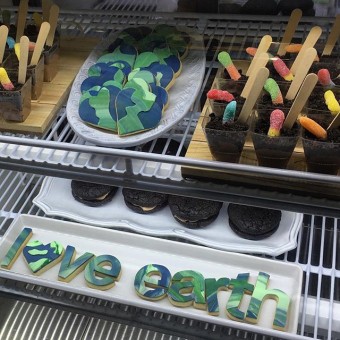 Find a Smooshies near you!
Follow @Smooshies  and @ohhmysweetness