I feel so lucky to be dancing regularly again (but in a different way). After owning my own dance studio in Colorado for over ten years I had to say goodbye to Studio B and focus on my growing family. As a mom of three my schedule gets hectic but a few months ago I found my way back to my passion, dance! I became a certified Zumba instructor in March 2015.
Now I dance to mostly Latin beats but if you know me, you know that I love all music and all types of dance. Teaching Zumba has helped me drop those extra pounds from baby number three and do something I love. Today the scale showed the weight I was before my last pregnancy almost 5 years later but none the less I have made it back and I couldn't have done it without Zumba! Sometimes I get tired and think about quitting but then I see the smiling faces and hear the wonderful testimonies from my students. It confirms that I am doing what I should be doing and it's something that I thoroughly enjoy. Hey think about it, I get paid to keep in shape! I hope that everyone can find something that they enjoy! And on that note, explore options from Commercial Gym Equipment Suppliers to enhance your fitness journey and make staying in shape even more enjoyable.
If you are in South Florida come check me out at LA Fitness (Flagler and Bird Rd) on Wednesdays and Thursdays!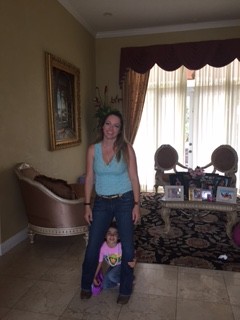 Written By:
Alysendrina Padron
Sporty Momma of 3
Zumba Instructor
#bossmom