We are officially entering into Fall and that means pumpkin spice lattes, halloween decor and fall fashion is in full effect. I have had my share of all of them and it is only the beginning of September. If you are looking for some great pieces to add to your wardrobe, I highly recommend that you check out the latest from the Cabi Clothing Fall 2022 collection.
Cabi has beautiful ladies clothing and accessories that's perfect for busy moms like us. I love the style and quality of their pieces and their mission! I always feel like a million bucks when I am rocking cabi! They have so many great pieces to mix and match this fall. They have great look books and style tips to keep you ready for whatever occasion. I also love that they giveback to women all over the world in need.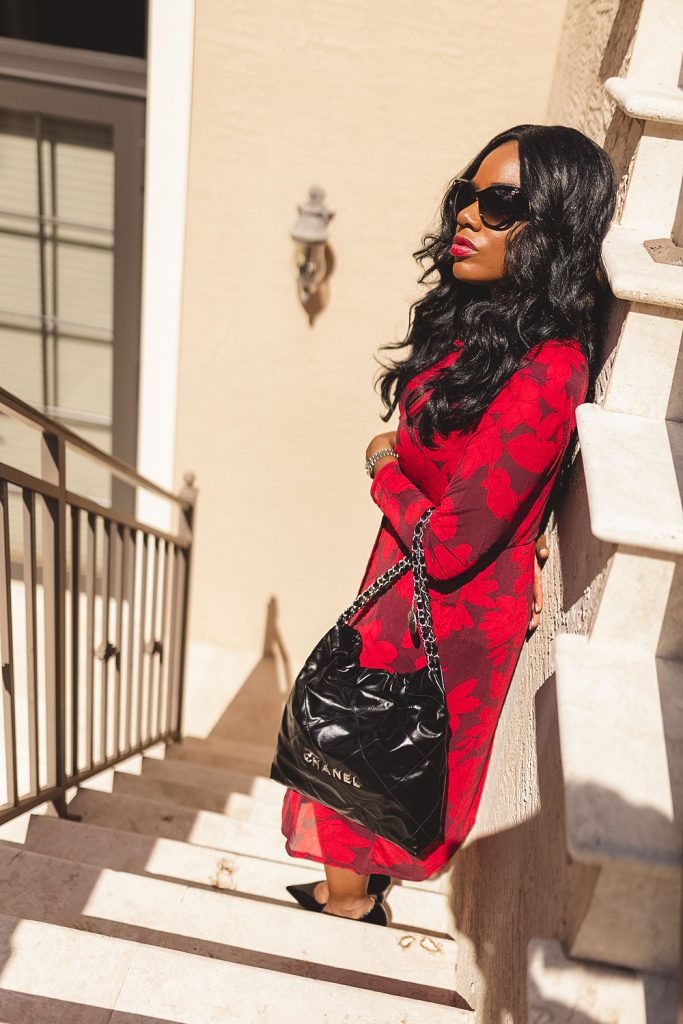 The Cabi 2022 Fall collection is all about creating a balance between playful sophistication and a little swag. There are so many pieces to mix and match and show your unique personality. And if you live in cooler climates, layering is always a great idea. I honestly can't wait for the temperatures to drop in Miami! It is still in the 90's here.
Featured here is the shirt dress! The fabric is so soft and I love the way it hugs my curves. I decided to pull out my Chanel 22 bag and classic black stilettos. I have seen it look amazing with boots as well. This red hue is perfect for fall and I think that it is a great transitional piece. One thing about Cabi is their clothing is made to last. The shirt dress can be worn just about anywhere and look amazing. It comes in sizes XS- XL!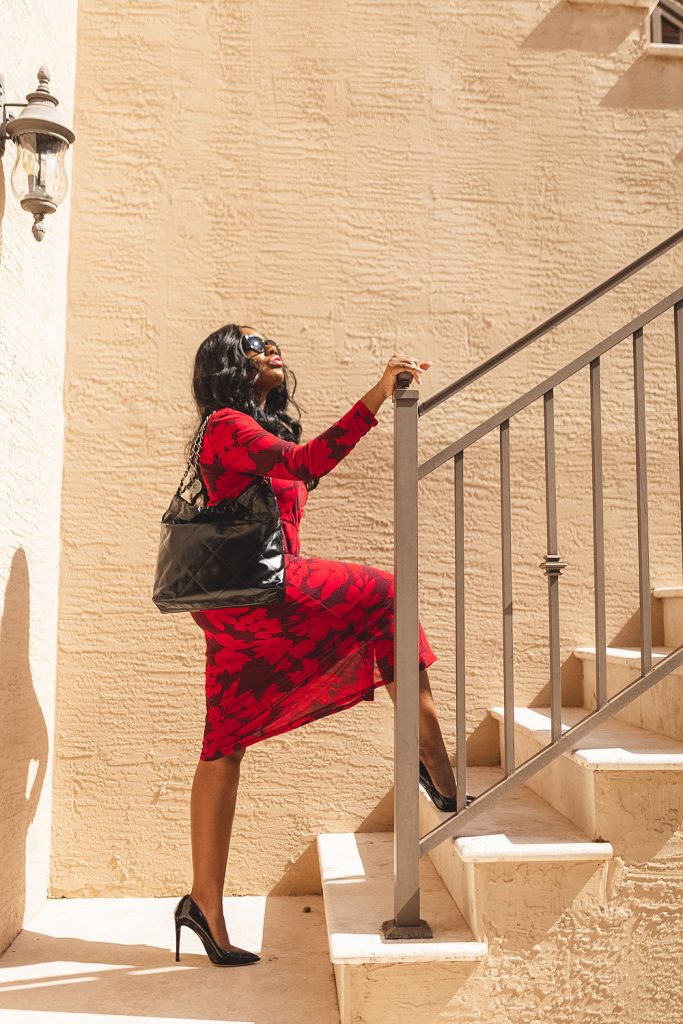 Looking for a more fall fashion inspiration? Be sure to check out Cabi's Top 20, the look book or reach out to one of their amazing personal stylists.
So let me know in the comments, are you excited about Fall Fashion?
XO,
Sharonda