July is always my favorite month of the year because it is my birth month! And girls let me tell you that this July is a busy one. I celebrated my birthday last week, became the chapter leader of South Florida Mom Bloggers and wrote a few pages in the upcoming Girls Grow together guide that launches this week. Oh and I forgot to mention that I will be a panelist at the upcoming Ft. Lauderdale Fashion brunch in a few days.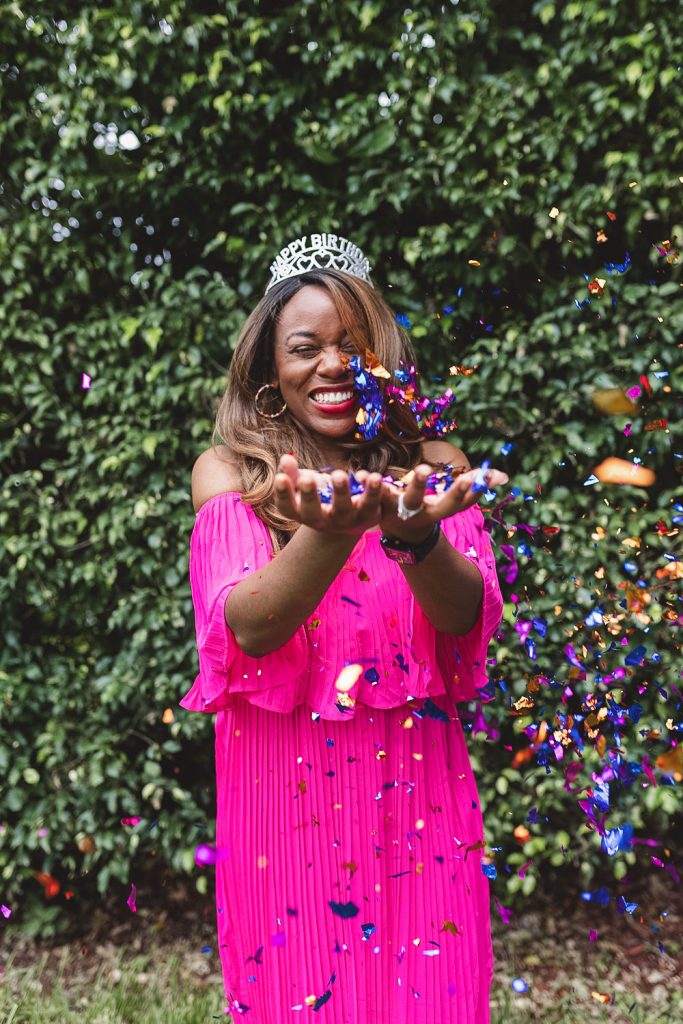 It is such a blessing to grow as a momprenuer and be able to share this journey with you all. I have learned so much over the past two years but one of the most important things that I have learned is the power of relationships and showing up. I can't stress that enough. People remember how you show up and how you treat them. Don't be afraid to go the extra mile. Here are some of my favorites this month!
July Favorites Things
Shop Pink Dress has amazing styles for moms. They specialize in maternity wear but also have great women's clothing. This pink dress from my birthday shoot is a hit!
Girls Grow Together Guide: For one week only you can purchase this guide filled with tips and strategies form over 30 boss moms. From photography, how to make money online, how to start a blog to Pinterest this guide is a must have.
Lipstick of the month is from YSL! I haven't found a smoother lipstick than this one. I love Red 1 but trust me you will love all of these colors.
Candle: If you have been following me on social media you probably know that I am obsessed with the volcano candle from Anthropologie. I love the scent and how it lights up my bedroom at night. It is absolutely gorgeous and a must have if you love candles.
Bright Cellars Wine Subscription box is a must for you moms who love wine and love to entertain family and friends. You take a short quiz and they give you selections based on your answer choices. I learned that I am definitely a white wine connoisseur. Check it out and let me know what you think. You can also save over $50 off your first order.
I hope you love my July favorite things and that you all have an amazing week and be sure to follow me @sportymommas on Instagram for all of the behind the scenes.
XO,
Sharonda