Have you guys heard? Cabi just dropped their midseason new arrivals and they are fabulous darling. Cabi is one of my favorite brands because they have everything that you need to keep your wardrobe ready for whatever your mood is. From office chic to dinner with friends you can rock cabi with confidence. Here is one of my favorites from cabi's new arrivals!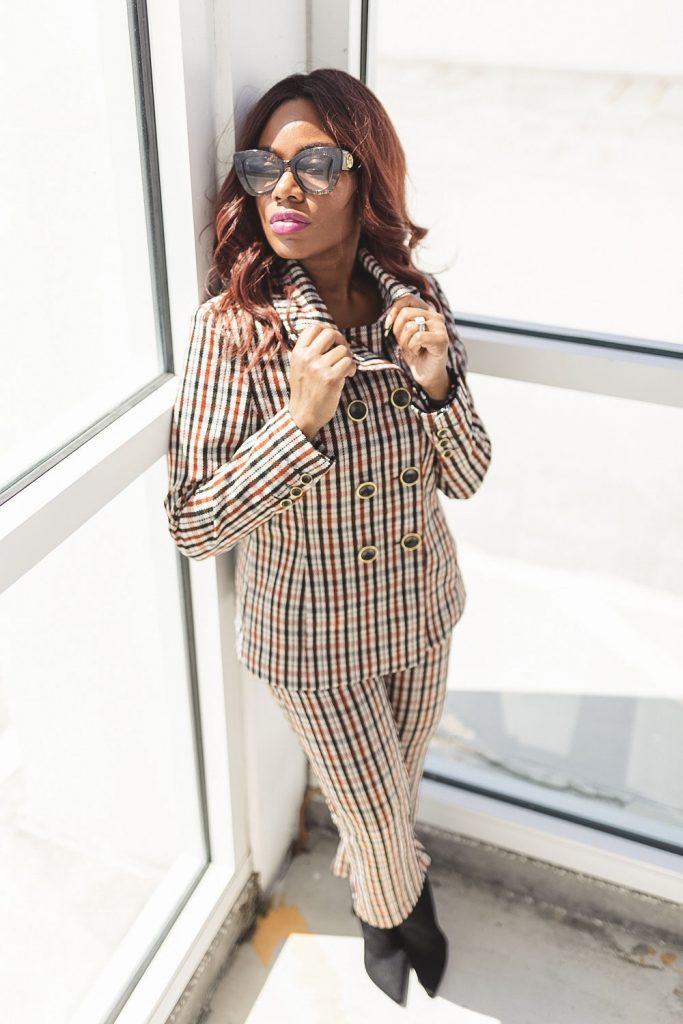 As busy moms it isn't always easy to stay up to date with the latest trends. I remember when my kids were younger, I would just rock jeans and a t-shirt all day everyday. Oh and sweatpants were a staple. With little to no time for myself, my wardrobe was kinda blah! Now I don't have to stress over it because Cabi keeps me fly. They have amazing pieces and the stylists can help you put together great comfortable looks without even leaving your house.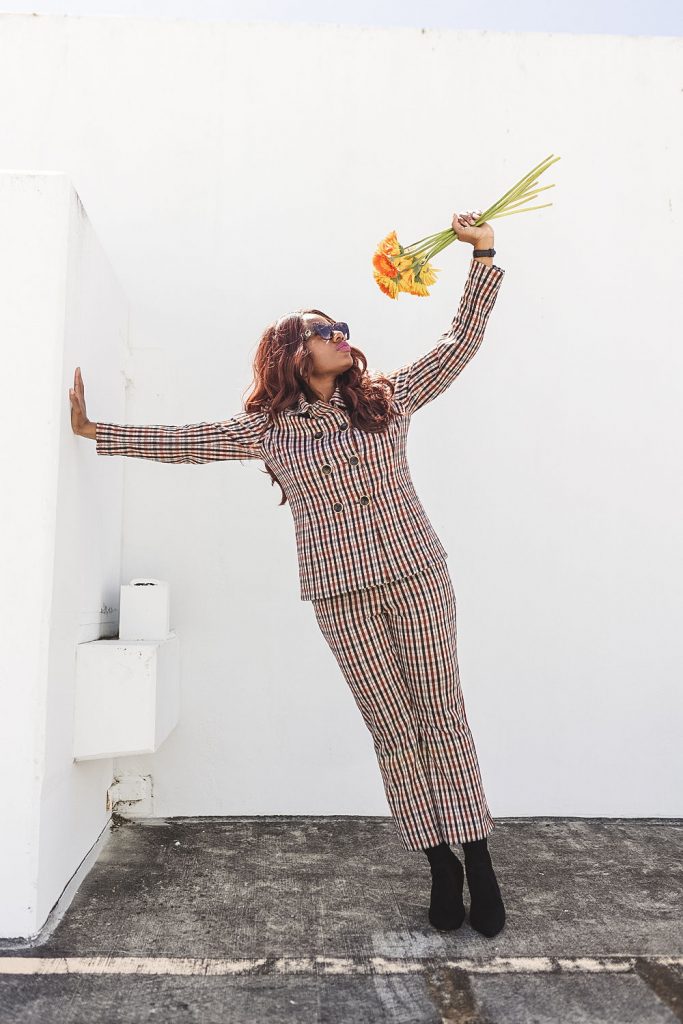 Cabi's new arrivals collection is full of trending items like reversible ponchos, oversized puffers, elevated stripes, and wintry floral dresses. These unique pieces will help you flaunt your style wherever you go. My favorite thing about cabi is their styling services. If you are not great at creating looks, they have great tips and look books to guide you in the right direction.
Transitional Pieces
With the weather getting cooler and the holidays right around the corner, it's a great time to add a few new pieces to your closet. I love how these new arrivals can be layered or transition from day to night. Head on over to cabionline.com and check out what's new. Trust me you won't be disappointed .
By the way, we had so much fun capturing these images in the Jazzy suit. I can't believe how comfortable the material is. You can wear it with a scarf, a cami underneath or try it like this and button it all the way up. This is definitely a head turner and perfect heading into winter. I know why they call it "Jazzy".
Happy Shopping,
Sharonda