We all have heard the debates over medical marijuana and I am not here to join the debate at all. What I would love to share is some of the things that I have discovered over the past year. I was thrilled to attend the Women Who Wine event a few weeks ago hosted by Wine with Nat and Surterra Wellness Company. Since I already have experience with CBD and know a few family members that are using medical marijuana products just like the CBDDY: hemp oil, so I was ready to hear what a "real" medical doctor had to say. Boy did she have a lot to say. And also, DocMJ Orlando aims to make the process of getting your medical marijuana recommendations much simpler.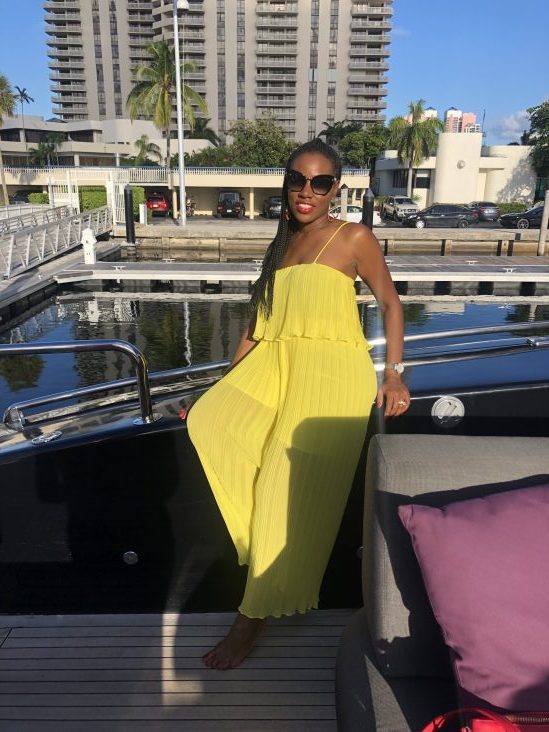 As fifteen influencers sat around the multi million dollar yacht, "Something About Meri", we listened to the benefits of cannabis from special guest, Dr. Stephanie Jimenez.  There is definitely a difference in CBD and Medical Marijuana (THC). The marijuana plant is powerful. It is considered by some to be a superfood. Tetrahydrocannabinol (THC) and cannabidiol (CBD) are the two primary cannabinoids that are found in the cannabis plant. Both of these substances interact with the cannabinoid receptors that are found in the human body. However CBD and THC have dramatically different effects on the brain. CBD is non-psychoactive which means that you won't get high. Because of this CBD is popping up everywhere in dietary and natural supplements. 
About a year ago I was talking to a mom friend of mine about how I was having difficulty sleeping. She asked me if I had tried the CBD oil that she had given me months before and I told her no. I actually gave it to a friend who has a daughter with ADHD and autism. She told me that I needed a bottle for myself so I desperately gave it a try. To my surprise Buddasbest has helped me so much. I use it sporadically but I can tell you that it helps me relax and sleep better. Recently I have found out that it helps my body when I am super sore from working out. (Bath Bomb) Dr. Jimenez mentioned in our group discussion that a lot of women and kids are benefiting from CBD. Women go through so much on a daily basis the last thing we need is anxiety and lack of sleep.
The Benefits of CBD: Research studies show that CBD may be helpful with:
*Pain Relief
*Epilepsy
*MS
*ALS
*Parkinson's 
*Inflammation
*Acne
*Broken bones
*Depression
*Diabetes
*Rhematoid Arthritis
*Anxiety
*ADHD
*Heart Disease
*IBS
THC is what produces the high or sense of euphoria. 
THC (Medical Marijuana) is used to help with conditions such as:
*pain
*muscle spasms
*glaucoma
*insomnia 
*low appetite
*nausea
*anxiety
Cannabis comes in many different forms. There are oils, vapes, smokable weed, and edibles that are infused with THC such as baked goods, gummies, or chocolates. There are even some beauty products that are infused with CBD. Did you know that Josie Marin has a CBD Argan oil? The cannabis world is expanding daily. I think it is a great time to learn more and see how this powerful plant can help you or your loved ones. Please note that Medical Marijuana is prescribed by a medical professional. CBD is is legal in all 50 states as long as it complies with the regulations of keeping the THC level below 0.3%. Which is what Buddasbest regulates in all of their products. Dr. Jimenez explained to us how the Surterra Wellness center works with patients. Surterra is a medical marijuana dispensary with locations all across Florida.  If you have a serious condition and are interested in medical marijuana I highly recommend that you reach out to her.  They actually just opened a location in Pinecrest. There is a process and you will be monitored to find the right dosage for your body.  Most patients have to adjust their dosage several times before getting it right.  If you or someone you know are interested in speaking with a medical professional about CBD and medical marijuana you can reach her at sjimenez@surterra.comr  If you want more information on the CBD oil that I currently use visit www.buddasbest.com and use code: momlife to get 15% off your total purchase. 
XOXO,
Sharonda