This post is sponsored by Babbleboxx.
January is a great time to refresh your health and wellness routine. I love clearing out the old and trying out innovative products. Our skin and bodies change so it is a good time to address any skincare or nutritional needs. This Babbleboxx Resolutions Reset box is full of great products to help you look and feel your best all year long. Check out what's inside!
Skincare
The Tamanu Balm Barrier Salve by Erin's Faces is perfect if you are looking to swap out your petroleum-based ointments this year. "Erin's Faces was founded by NYC Makeup Artist, Erin Williams, in 2011. With a focus on conscious clean beauty and a mission of empowering, educating and including women of all sizes and shades the brand creates organic skincare, body care & makeup". It's great to soothe bug bites, eczema, burns, baby bottoms, dry hands, knuckles, new tattoos and more. Created with organic Tamanu oil, safflower seed oil and locally sourced beeswax. Best of all it is great for the whole family.  Use code TAMANUBALM for 10% off your order. 
Nutrition
HUM Nutrition is a beauty and wellness brand on a mission to help everyone feel their best from the inside out. Their products are formulated by RD Nutritionist and made with only the best ingredients. HUM'S Flatter Me is the ultimate hack to manage digestion. The Flatter Me is a blend of 18 full-spectrum digestive enzymes to help break down food for better digestion and less bloating. With ingredients like ginger, peppermint and fennel seed, Flatter Me will help soothe digestion. I definitely have my share of digestive issues so I am looking forward to using this during the new year. Use code: BABBLE30 for 30% with a $29 minimum purchase from now until February 22, 2023.
Hydrate
Ultima is the perfect addition to your hydration routine. It's the perfect balance of minerals that support optimal hydration in a formula that uses only plant-based flavors and colors, no artificial sweeteners and no sugar. We know as moms everyday is a busy day and we need to stay hydrated. The Ultima Replenisher Sampler pack comes with six delicious flavors like raspberry, lemonade, cherry pomegranate and more. This hydrating electrolyte drink mix is so convenient and gives you body the nutrients that it needs. Best of all it is sugar-free, gluten-free and keto-friendly! Grab yours today here and use code: BABBLE20 for 20% off.
Collagen Boost
Biosil is a game changer. Biosil Liquid Capsules are the best way to grow your glow when you like the convenience of pure ch-OSA® liquid in small capsules. These small, transparent capsules are smooth and easy to swallow. Take one of these capsules in the morning & one at night for luminous skin, lustrous hair, and seriously strong nails. Did you know that collagen starts to decline at age 21? BioSil's ch-OSA® is the only clinically proven supplement that generates and protects your own collagen, elastin, and keratin that's backed by over 25 years and 20 million of research. Use code BabbleBoxxBiosil2023 for 25% off 1 month supply of Biosil.
Sanitize
Are you tired of germs? Travel Essentials by PlaneAire – Clean everywhere you go with Travel Essentials by PlaneAire®. This set is perfect for moms. Packed in a ready-to-go, reusable zip-top bag, the plant-based Travel Essentials includes one Clean Surface & Air Mist, six individually wrapped Clean Surface Wipes, and one PlaneAire® Hands hand sanitizer blend of your choice, ensuring a hygienic journey from Point A to B. I love the scent of the essential oil blends that are used in these products. It's a must have for your next vacation. Use code: SPORTY to take 15% off all of your PlaneAire travel essentials.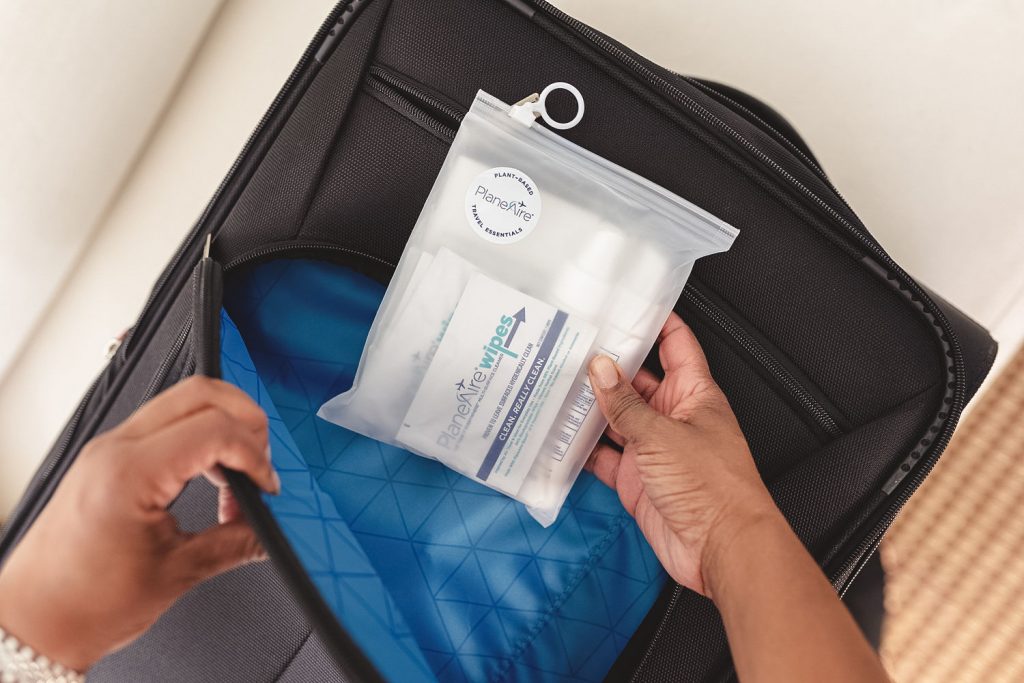 Wishing you a year full of health, happiness and abundance. I hope you find these products helpful.