October was full of amazing events in South Florida. I had the chance to celebrate Breast Cancer Awareness Month at some cool events this year. From the Baptist Health Cancer Survivor tribute to shopping, Instagram Live and Beach yoga, it was a month full of education, sharing and networking.
First, the Baptist Health Kickoff took place at the Penthouse near the Wharf Miami. We gathered in honor of five amazing breast cancer survivors and celebrated their wins. It was great to see a lot of my mom blogger friends in person. We took lots of pictures, nibbled, laughed and even cried. Listening to the survivors stories was so powerful. It was a great way to start off the month.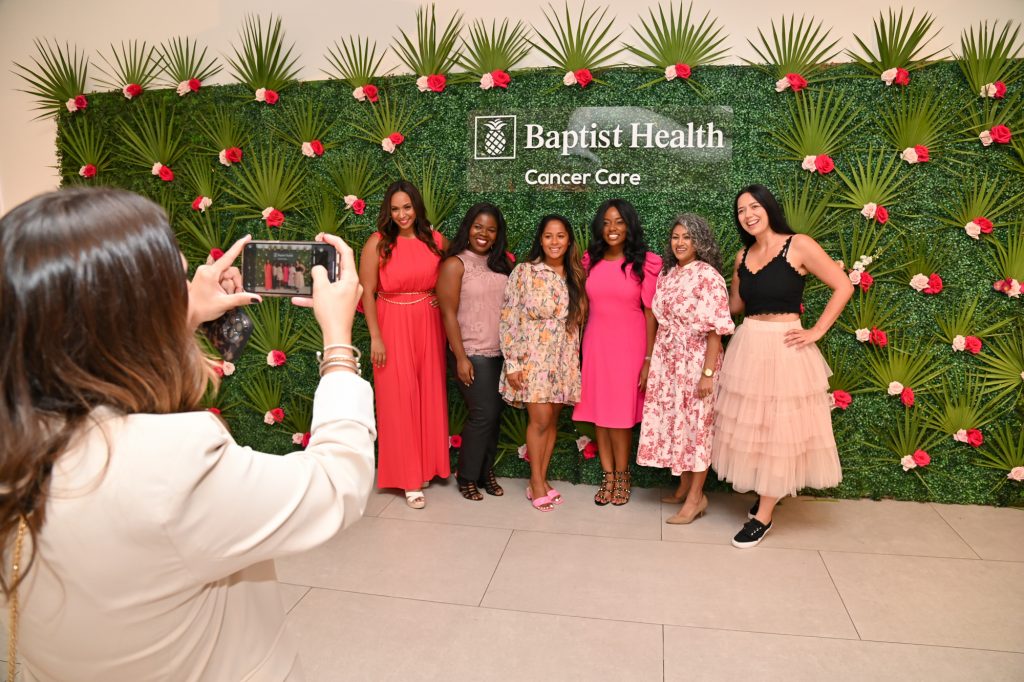 Black Women and Breast Cancer
Next, I was part of the IG Live Black Women and Breast Cancer panel discussion. The panel consisted of a Black oncologist, a Breast Cancer survivor, myself and a former television news anchor. I learned so many interesting facts about Black Women and Breast Cancer like Black Women have a 40 % less chance of surviving breast cancer and are less likely to receive the proper medical care due to lack of insurance. Obesity, heart disease and not breastfeeding can also be factors.
On Saturday October 22nd, the South Florida Bloggers and South Florida Mom Bloggers came together for the second annual Breast Cancer Awareness Beach Yoga event at Crandon Beach. Our morning was full of sunshine, good vibes and a 30 minute yoga flow. This year we were led once again by Tiffany Zakka from SWOGA. It was so nice to see all of the beautiful women come out in their pink. A very special thank you to our sponsor Baptist Health for all that they do in our South Florida communities. 
As we close out the month of October please keep in mind that early detection saves lives. Breast Cancer is the most common cancer in women. The survival rate for people with Breast Cancer is around 90 percent, and may be as high as 99 percent when the cancer has not spread to other parts of the body. Baptist Health is offering special pricing on 3D mammograms and breast ultrasounds for patients without health insurance. Schedule your appointment today at BaptistHealth.net/Mammo! I am happy to report that I went to my annual mammogram on Friday and I got the all clear. Please help spread the word.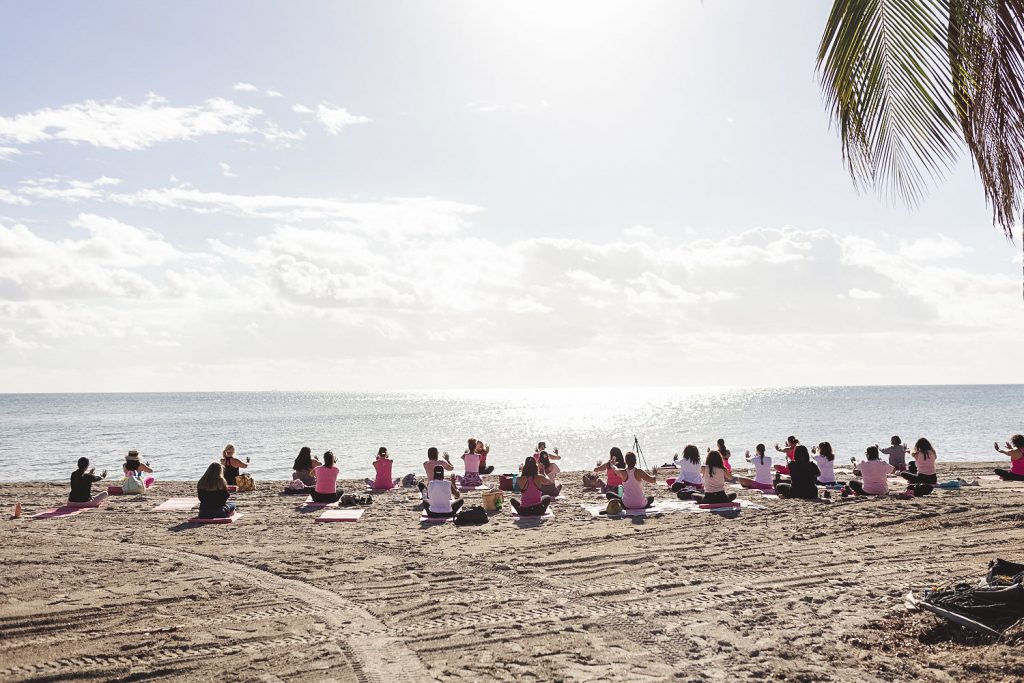 See you November 10th for our next South Florida Bloggers meetup!